Atlanta fashion events 2018
Events
Fun and Free: Win two tickets for Rob Zombie and Marilyn Manson!
08/02/2018 Cellairis Amphitheatre - Tuesday August 14 7PM
Fun and Free: Win tickets to see singer-songwriter Elise Davis
07/10/2018 Playing Eddie's Attic on Tuesday July 10th 7:30 PM
The Beatles 'Yellow Submarine' 50th anniversary screening
07/09/2018 One night only: Watch The Beatles save Pepperland in the 1968 animated film on July 9
SEE & DO: The Bodega Boys Live
07/07/2018
SEE & DO: Red, White & Brew
07/04/2018 Ring in a day of freedom at the Georgia Aquarium on July 4.
VIDEO PREMIER: Rose Hotel unveils entrancing video
07/04/2018 'Honestly, One Thing' shows growth and reflection soaked in '70s soft rock
Misanthropic Aggression rising
07/03/2018 The latest from former Spewtilator drummer Jake Benedict is Atlanta black metal and crust punk's saving grace
Urban Whitewater Rafting in Columbus
07/03/2018 Having a day on the rapids is much closer than you think.
PHOTOS: The Zac Brown Band at SunTrust Park
07/03/2018 The contemporary country star played his first stadium show on his home turf June 30
2 Chainz headlines MLS all-star concert
07/02/2018 Hometown rapper plays a free show in Historic Fourth Ward Park
HIGH FREQUENCIES: The exorcist and sorcerer
07/02/2018 To Live And Shave in LA: Tom Smith and Rat Bastard 25 years from home
Konda taps into interstellar melodies
07/02/2018 Self-titled record diversifies the group's musical palette
SCREEN TIME: Boots Riley's 'Sorry to Bother You' offers head-spinning satire of 21st century life
07/01/2018
Welcome to CL's 2018 Music Issue
06/30/2018 The Atlanta music scene, like the city itself, is on the cusp of great change
HELP WANTED: Volunteers needed for Super Bowl 53
06/30/2018 The committee requests 10,000 good Samaritans to help with the big game week
Laugh out loud with your four-legged friends at Movies in the Bark
06/30/2018 PLUS: Comedy, cosplay, cinema and more this weekend in the ATL, and more
LeCrae and Zaytoven bring religion to the trap
06/29/2018 'Let the Trap Say Amen' flips tropes with tales of redemption
The Outsiders: The High Museum of Art features self-taught artists in new exhibit
06/29/2018
HIGH FREQUENCIES: Hard Rock rocks hard
06/29/2018 Atlanta guitarists thrive off each other
Lunar Vacation lifts off
06/29/2018 'Artificial Flavors' takes 'pool rock' to the moon
QUICK BITES: Food news roundup 6-28
06/29/2018 Duck Donuts celebrates Independence Day, Salata is popping up everywhere, and more
Best of ATL 2018!
06/29/2018 Now accepting nominations.
Snail Mail discovers love and loss
06/28/2018 With 'Lush' Lindsey Jordan embraces change on the road
Shehehe, Divided Heaven, and Useless Against play 529
06/28/2018 Celebrate Independence Day with these punk rockers till dawn's early light
Hank & Cupcakes: Dirty and loud
06/28/2018 The duo revels in pop-laced debauchery
The High Museum Of Art: OUTLIERS AND AMERICAN VANGUARD ART JUNE 24–SEPTEMBER 30, 2018
06/28/2018
No human is illegal
06/28/2018 Families Belong Together rally hits the streets on June 30 to oppose the separation of children from their families along the U.S. border with Mexico.
See & Do: Glenwood Park Fireworks Show
06/26/2018 Unleash your inner pyromaniac at the second annual festival on June 30 (legally!).
Suede Cassidy sings with soulful melancholia
06/25/2018 'Many Names' provides new-wave Lovecraftian R&B
Roll out the red carpet for comedic royalty
06/22/2018 Meet the crew that's taking over the Fox Theatre on June 23.
The Manhattan Transfer infuse pop, jazz, and R&B
06/22/2018 Golden ales and retrievers take over SweetWater Brewing Co., support local artists at the Maker's Market, and more
Rose Hotel evolves
06/22/2018 'Honestly, One Thing - Reimagined' administers a full sound while remaining soaked in '70s soft rock
Carly Gibson's multifaceted dynamic
06/22/2018 Amid several projects, Gibson's solo work is an ethereal escape into R&B and blues music roots
Cinebash 2018 inspires ingenuity
06/22/2018 AJFF celebrates the Jewish film community though multimedia art forms, local food, and innovative films on June 23.
Big Ears announces first artists for 2019
06/22/2018 Nils Frahm, the Messthetics, Mary Halvorson, and more set the tone for the coming festival
Get learnt with Aimee Chan-Lindquist
06/20/2018 MODA Director of Development shares a bit of history on June 20.
SEE & DO: East Atlanta Village Music & Food Festival
06/20/2018 The first annual festival celebrates local food and music June 23-24.
Fun and Free: 2 Tickets to Pre-screening of Jurassic World: Fallen Kingdom in RPX
06/19/2018 While limited supplies last, get your pair of complimentary tickets to a special pre-screening of Jurassic World: Fallen Kingdom in RPX on Tuesday June 19th at 7:30pm at Regal Atlantic Station.
Safari Williams' 'kaleidoscopic jungle jazz'
06/19/2018 Former King Guru players choose their own adventure
Meet Sir Ian Murray McKellen
06/19/2018 Known for his role as Gandalf in 'Lord of the Rings,' the English actor has a deeper story to tell on June 19.
¡EN FUEGO! Get lit with East Fork
06/19/2018 Share a meal, share an experience.
AthFest 2018: music by the people, for the people
06/19/2018 Party with Neighbor Lady, Nihilist Cheerleader & more June 22-24
Monday Nighter kicks off
06/18/2018 Monday Night Garage hosts a 5K/10K run on June 18
Catching up with Sad Fish
06/18/2018 'Take the Bait' is a twisted and uncompromising work dripping with Brazilian Tropicália and psychedelic pop
SEE & DO: Atlanta Pride presents Wanda Sykes and Tig Notaro
06/17/2018 Comedic double-header Wanda Sykes and Tig Notaro take the stage of the Fox Theatre on June 20
SEE & DO: Southern Fried Queer Pride
06/17/2018 Enjoy a breath of fresh summer air, sweet with the smell of cornbread June 20-24
Fun and Free: Win tickets to Rock of Ages
06/16/2018 Cumming Fairgrounds on Saturday June 16th 11 AM - 11 PM
Fun and Free: Win two tickets to see LED ZEPPELIFIED, RARE BIRDS, BLACK FOX
06/15/2018 Smith's Olde Bar Friday, June 15th @ 9pm
Goldyard grows up
06/15/2018 MCs A.T. and In-Doe reflect on loss, change, and family
QUICK BITES: Tiny Lou's is now open in Hotel Clermont, Iron Age Steak House plans to open another location, and more
06/15/2018 Food news roundup
Four Seasons Atlanta celebrates Father's Day with brunch fit for a king
06/14/2018 PLUS: The Color Purple becomes a musical, bask in the summer sunset at Park Tavern's Sunset Sessions Free Concert Series, and more
Shepherds: Capturing a moment
06/14/2018 Forthcoming LP 'Insignificant Whip' gives a nod to modern American fear and anxiety
Jeff Crompton's musical odyssey
06/14/2018 A lifelong obsession still opens new doors for the jazz composer and improv fixture
SEE & DO: Juneteenth
06/13/2018 Atlanta History Center will hosts a commemoration of Juneteenth, the oldest known celebration of the emancipation of African-Americans June 16-17
SCREEN TIME: 'Solo's behind-the-scenes conflicts rival its on-screen sci-fi swashbuckling
06/12/2018 "Star Wars" prequel and low-budget thriller "The Endless" creates shared universes on different scales.
What's New at We Suki Suki
06/12/2018 The ever-changing food court has a few new faces
QUICK BITES: Bagel Palace bids farewell and more
06/12/2018 Food news roundup
Bad Axe Throwing celebrates International Axe Throwing Day
06/12/2018 Now's your chance to go full viking and throw an axe on June 13
GRAZING: Boulevard of foodie dreams
06/12/2018 Eating away on the Memorial Drive corridor
Inaugural OYE Fest 2018 lineup announced
06/12/2018 Ivy Queen, Cuco, A.Chal, and more play the Southeast's first Latinx festival
American Youth Film Festival is back for its fourth year
06/11/2018 The four-day festival includes industry meet and greets, film screenings, workshops, and an awards ceremony on June 13-16
Eat and repeat at Dunwoody Restaurant Week
06/10/2018 Release your inner glutton at the seventh annual event June 9-16
SEE & DO: 'The Rape of Recy Taylor'
06/09/2018 The documentary speaks on the role black women in history have played in the current MeToo Movement on June 10
Jazz-Art Martini Mondays in EAV
06/08/2018 Content:_:Jazz-Art Martini Mondays in EAV
CL Influentials: Introducing the Summer 2018 Recipients
06/08/2018 Josh Antenucci, Connie Buchanan, Maurice Cherry, and Meredith Kooi
QUICK BITES: Celebrate Negroni, Poke Buri awarded PNC Best, Street Taco opens this summer, and more
06/08/2018 Food news roundup
Yung Baby Tate blossoms
06/07/2018 The rising pop singer redefines bold sexuality
Virginia-Highland artists and residents unite at the 35th annual Summerfest
06/07/2018 PLUS: Patina Pictures hosts a dog-friendly movie night, SCAD professor exhibits work, and more
SEE & DO: Byron Bowers
06/07/2018 You have six chances (June 7-10) to check out one of Atlanta's finest, don't screw this up.
SEE & DO: YES MA'AM art show
06/07/2018 Homegrown artists display empowering femme-inspired works on June 10
SEE & DO: Virginia-Highland Summerfest
06/07/2018 Support your neighbors, local artists, and local eateries on June 9
Summer Beerhaven
06/07/2018 The seventh-annual Brookhaven Beer and Wine Festival returns to Brookhaven Park Sat., June 9
Atlanta Moon Ride ignites Midtown
06/07/2018 The sixth annual six-mile moonlit ride returns on June 8
La Luz plays the Earl June 13
06/07/2018 Los Angeles quartet La Luz, finds the psych outfit taking risks and embracing new sounds to exhilarating ends.
Music Modernization Act gets a mammoth push
06/07/2018 Mastodon joins the fight to update decades-old mechanical royalties laws
HIGH FREQUENCIES: Earthless and the return of hard rock
06/06/2018 What's old is new again at Masquerade Wednesday night
Indee Killed the Popstar sings to the heavens
06/05/2018 Jennifer Zuiff's forthcoming EP reflects transformation through ballads and pop movements
ONE Musicfest 2018 line-up announced
06/05/2018 Progressive urban music fest brings impressive new line-up to Central Park
Investigating the hype around Bird scooters
06/04/2018 Whether a skeptic or optimist, the latest in Atlanta transportation is taking flight
Fun and Free: Win tickets to see World-renowned guitarist and singer John Pizzarelli
06/03/2018 Fun and Free: Win tickets to see World-renowned guitarist and singer John Pizzarelli Sunday, June 3rd at Eddie's Attic!
ATLANTA UNTRAPPED: Lil Baby is Quality Control's next big star
06/01/2018 'Harder Than Ever' isn't extraordinary, but the Atlanta rapper is destined for success
Welcome warmer weather at the Summer Indie Craft Experience market
06/01/2018 PLUS: Tipsy Topics and Textures host an erotic painting party, rapper Joyner Lucas comes to town, and more
QUICK BITES: The Beer Bus serves as ATL's DD, Snoop Dogg breaks a Guinness World Record, National Donut Day, and more
05/31/2018 Food news roundup
2018 Reel Paddling Film Festival rows into Atlanta
05/31/2018 The 13th annual festival hosts 27 films from around the world on June 3
Winnie-the-Pooh brings back memories
05/30/2018 Explore a classic exhibition through July 8 at the Woodruff Arts Center
Beer and barbecue for better living
05/30/2018 Support the Carver Hills Community garden at Second Self Beer Company on June 2
Orpheus Brewing celebrates four years with four days and 14 new brews
05/25/2018 PLUS: Stone Mountain Park celebrates Memorial Day, Atlanta Jazz Fest takes over Piedmont, and The Emoji Art Show promotes local art and mental health
'Hamilton's' hip-hop history lives up to years of hype
05/25/2018 Touring show brings rapid-fire performances and muscular choreography to Fox Theatre
QUICK BITES: Twain's Brewpub and Billiards undergoes renovations, a fourth location of HobNob Neighborhood Tavern, and more
05/25/2018 Food news roundup
Young Atlanta sounds
05/24/2018 Georgia Local Spotlight champions rising local music
Three cheers to Manchester Orchestra Day
05/24/2018 The local rock band releases its own collaborative beer for charity on May 24.
Portfolio Night Atlanta
05/23/2018 Content:_:Portfolio Night Atlanta
Screen Time: 'Solo's' behind-the-scenes conflicts rival its on-screen sci-fi swashbuckling
05/23/2018 "Star Wars" prequel and low-budget thriller "The Endless" creates shared universes on different scales.
PHOTOS: Mastodon and Primus at the Fox Theatre May 16
05/18/2018 Content:_:PHOTOS: Mastodon and Primus at the Fox Theatre May 16
SCAD FASH to air 1946 film 'La Belle et La Bete'
05/17/2018 Film meets fashion with the exhibition Pierre Cardin: Pursuit of the Future on May 17
Movies in Central Park takes viewers on a decade-long adventure
05/17/2018 Film line-up will feature the "best of the decade" with movies from 2000-2009 running every Thursday May 17-July 19
QUICK BITES: Grillin' and Chillin' returns to Emory Point, Todd English Tavern closes, and more
05/17/2018 Food news roundup
'Hurricane Bianca 2: From Russia With Hate' airs at Out Front Theatre Company
05/15/2018 Bianca Del Rio is back with sass in this comedy-revenge sequel on May 15
Snozzberries Taste Like Snozzberries beer release and OysterFest on May 12
05/10/2018 Bubbles, bubbles everywhere, but not a drop to drink… yet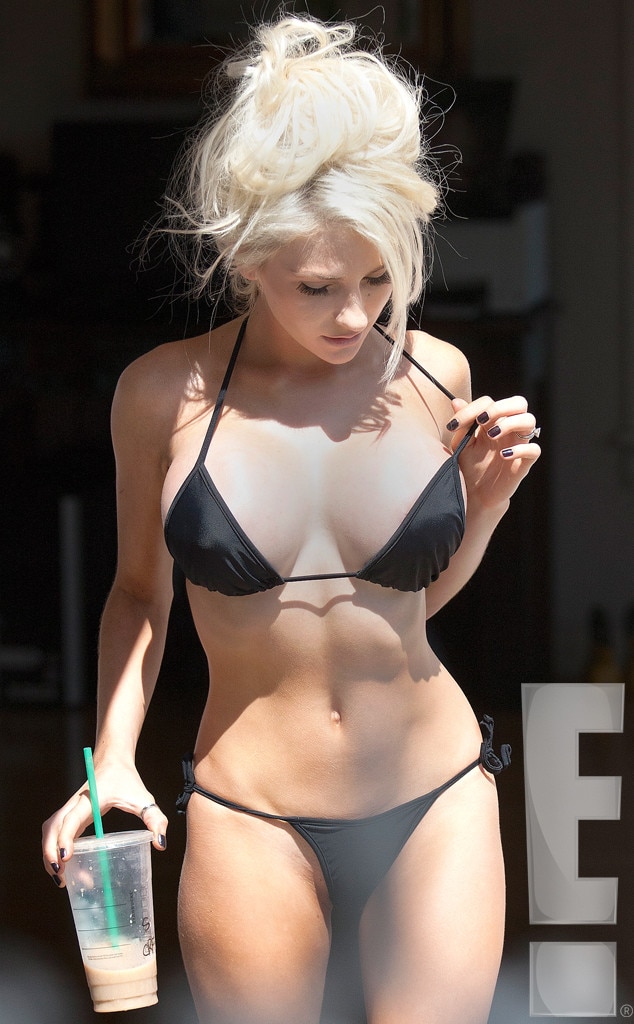 Explore Atlanta Events, Things to Do This Weekend
Atlanta Ultimate Women's Expo Atlanta Tickets - n/a at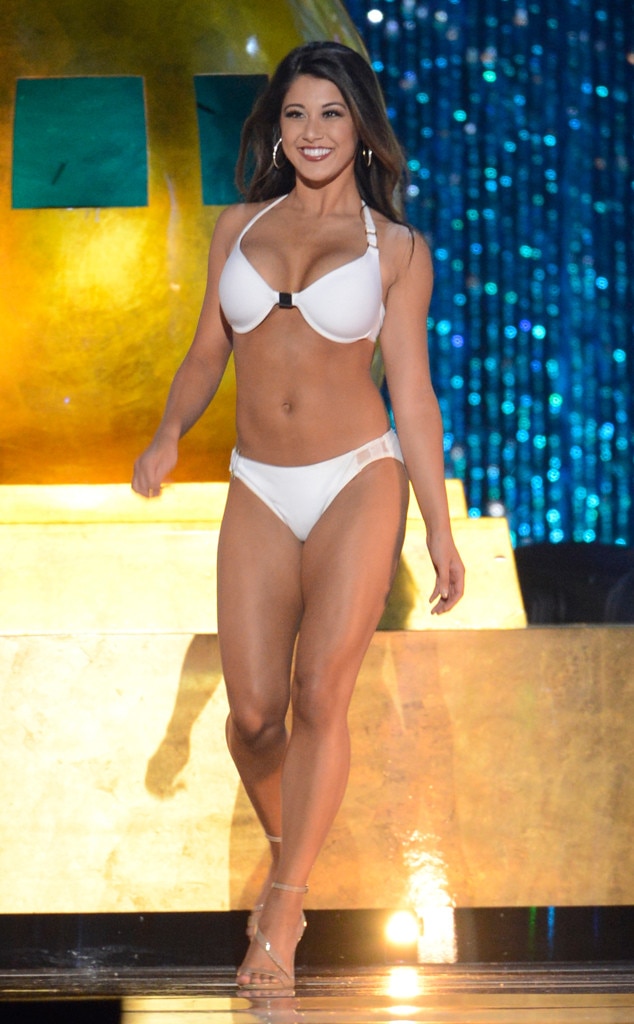 ATLANTA best events, festivals, fun things to do May 2018
Atlanta Ultimate Women's Expo December 1 - 2, 2018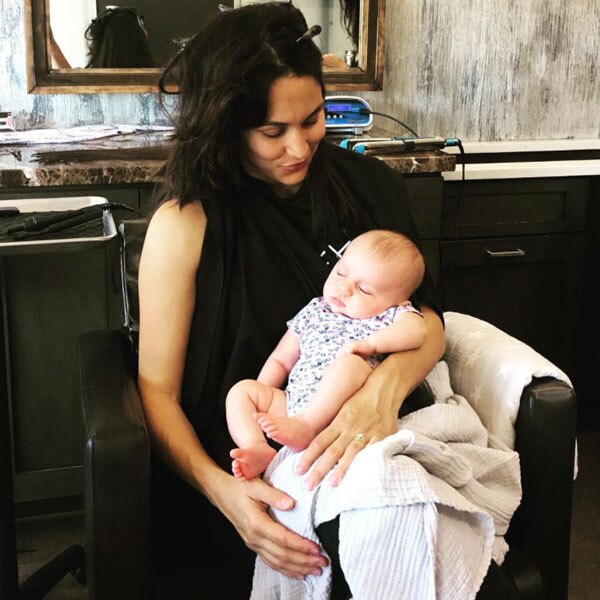 Atlanta events October 2018. Things to do in Atlanta
Atlanta, GA Events Things To Do Eventbrite