Bliss By Sonia Stradiotto - Home Facebook
Sonia Stradiotto is the embodiment of her brand, BLISS. She lives and breathes the glamour that so entranced her as a young girl, through the black and white films of the Bill Collins' hour to the celebrities and sophisticates who congregated at the Chevron Hotel to hear her beloved father, Nino, entertain.
"He passed on the Italian aesthetic, the love of surrounding ourselves with beautiful things," she recounts. "I was theatrical as a child, loved dancing, and all the stars of the Silver Screen - like Rita Hayworth, Gina Lollobrigida, Sophia Loren. And the rag-trade is in my family. My aunty created 'Gown of the Year' in 1957 and my mum was a tailoress at the legendary Swiss House Boutique where I was arranging hangers, merchandising and colour blocking in the staff room at six years old."
A traineeship at Myer and qualifications in Merchandising and Management followed, then at just 19 years of age, Sonia managed a chain of boutiques, focusing her developing eye for fashion-forward styles and creating her own garments at night and on days off, saving for her first industrial sewing machine.
At that time, Sonia realised there was a "missing niche", so she established Pretty Woman in 1990, where she could barely keep up with demand for her designs. Many incarnations filled the subsequent years. Sonia dealt face to face with clients at her home studio and eventually celebrated her 10th anniversary in business with a slew of South East Queensland Fashion Awards.
In 2002, Sonia changed direction and took to wholesaling, another facet of the industry under her belt. In 2003, she re-emerged with new inspiration and vision, launching BLISS Fashion Emporium at Marina Mirage. She relocated to Broadbeach in 2005, and is ecstatic to report, that Bliss is still at Broadbeach, a decade on, and this year, Sonia is celebrating a milestone that few designers can match.
Key to her success is a unique product which continues to strike a chord with "well to do business women, socialites, Australian celebrities" - intriguing, but Sonia refuses to "sew and tell!"
"Like a medical professional, to me, my clients' business is private. But I will reveal there are quite a few women in the limelight and public life who call on me for special occasions, as well as their business and resort wear."
Her loyal, almost zealous market is the 35+ segment, women who "are not afraid of colour or to express themselves in their clothing".
From one-off couture pieces to Sonia's "must-have" black jersey Travel Collection which Sonia describes as "super skinny", BLISS apparel can be worn around the clock, around the world.
"I have come to specialise in anti-aging clothing that flatters every physique with body contouring tricks. Women buy one piece and then come back to me for three! And they bring their sisters, mothers, best friends. It's word of mouth and loyal clientele that I owe my business success to, and keeping my passion fresh."
Sonia's secret is that she listens to her customers. "They're extremely well-travelled and if they tell me they can't find something, I do my best to create the pieces that suit their needs - practical but always above and beyond their expectations."
Aside from runway and international trends, Sonia gleans her inspiration from "people-watching expeditions overseas". "I regularly visit New York, Rome and Hong Kong and I take notes about people's energy and behaviour. You can observe a lot from a seat in Central Park or a cafe in a bustling city centre."
She also draws ideas from scouring the globe in search of incredible fabrics, which she will only reveal are sourced in secret locations internationally.
"To be innovative and not follow the pack, one needs to recharge one's creative energy to keep a step ahead of all the challenges of today's fashion industry."
One thing that irks her above all, and elicits unladylike language so strongly does she feel about it, is "disposable fashion".
"Buying mass produced trash off the rack destroys the art of helping people buy clothing that suits them - their form, their lifestyle, the occasion. The art of decoration, of expressing your mood, honouring the occasion through apparel is important to a woman's self-esteem. Beautiful things are essential to the art of being a woman."
Philanthropy is a fundamental of Sonia's business. For 25 years, she has raised funds for local charities through her fashion "extravaganzas", as well as many thousands of dollars in donations of product and her services.
Sonia has weathered many storms, the highs and lows of business and today, poised to start the next chapter, she is philosophical about the future.
"Like a strong marriage: the longer you commit to something, the better it gets. From love, comes success.
"25 years in such a fickle, competitive industry is something to be proud of," says Sonia. "I have remained true to my brand pillars of quality, hand-made couture and my market has matured with me. I have wonderful children, and motherhood has blessed me with unforgettable moments. Over the years I have held back from seizing many opportunities, I learnt that sometimes a few steps back or holding position when committed and focused can place you many steps ahead of your game. Sonia Stradiotto Couture and Bliss Fashion Emporium, hit the Runway on a new decade ahead in 2015, in Business Development and Product rebranding. Exclusive Lines of show stopping, eclectic, unique Fashion merges with Exceptional Jewellery and accessories. Welcome to a Brand that stays in your heart and mind.
Danae Boutique in Broadbeach, QLD, Clothing Retailers - TrueLocal
Bliss Fashion Emporium Victoria Avenue, Broadbeach, QLD White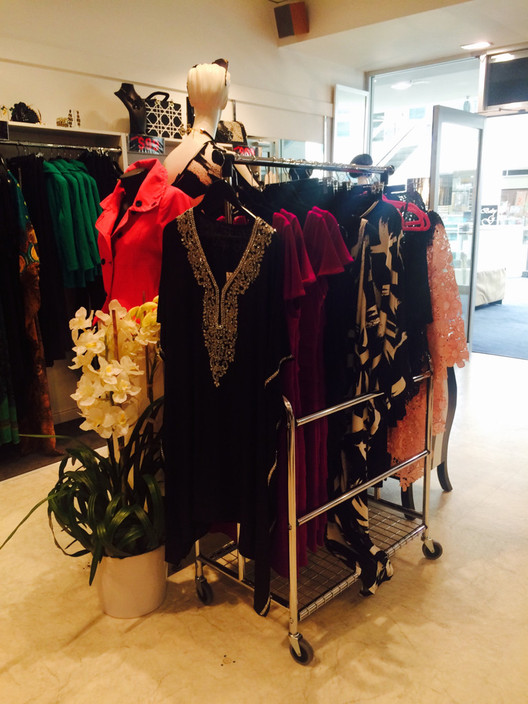 Social Posts The Oasis Broadbeach Shopping Centre
Stores The Oasis Broadbeach Shopping Centre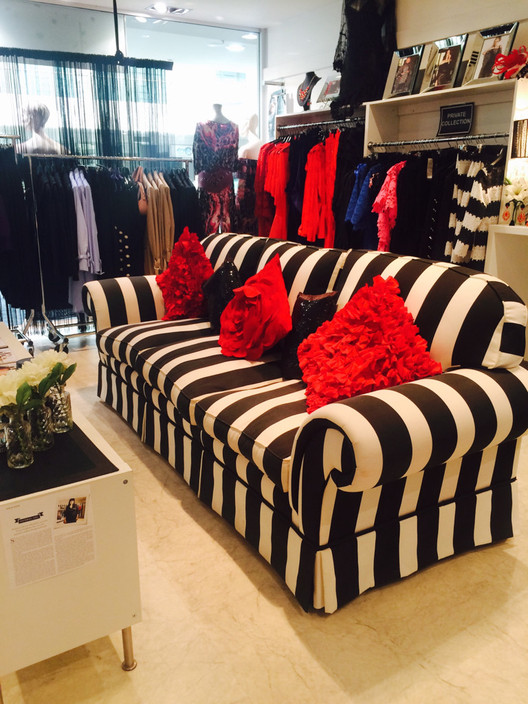 Element Design Designer Fashion Boutique
Sonia Stradiotto Couture - Evolution