Associate Certificate Fashion Buying - Dublin Institute of Design
Apply Now
In their advisory role to designers and retailers, fashion merchandisers are required to constantly keep their fingers to the pulse of one of the world's fastest moving industries. By tracking and analysing market trends it is their job to recommend to their employers the next direction to take in line with upcoming style shifts. As a fashion buyer your job will be to attend shows held in the fashion capitals of the world, forecast trends, buy the right clothes at the right time, whilst at the same time always ensuring profits and growth for the company.
The part time Fashion Buying and Merchandising course covers all the essential elements to turn a creative eye and an interest in fashion into a practical career in an incredibly exciting industry.
Qualifications Gained
Portobello Certificate in Fashion Buying & Merchandising
QQI Level 5 minor award in Fashion Buying and Merchandising (5N1445)
QQI Level 5 minor award in Fashion Industry and Design Studies (5N3845)
Entry Requirements
Entry to this course is by direct application to the college. There are no previous academic requirements.
Course Structure
This is a part time course delivered 1 evening per week over 28 weeks. The course consists of 3 separate modules which make up the full Fashion Buying & Merchandising certificate. Entry on the course can be at the start of any of the modules, as outlined in the dates below.
Course Content Modules
Module A - Fashion Profiles Marketing & Buying- QQI Level 5 Fashion Buying & Merchandising (5N1445)
Roles & Responsibilities
Customer Profiles
Fashion Marketing
Styling
Buying & the Law
Module B - Fashion Trends, Design Development & Production - QQI Level 5 Fashion Industry & Design Studies (5N3845)
Buying Cycle and Fashion Calendar
Design Development
Fashion Forecast
Range Planning
Garment Sourcing
Module C - Retail Visual Display
Fundamentals of Visual Display
In-Store Display
Window Display
Seasonal Promotions
Event Management
Past student success stories
We have had many students go on to have hugely successful careers in the fashion industry.
Simon Cullen, Simon found the course to be great, it was very hands on and extremely beneficial for what he wanted to achieve. "I found the content extremely relevant and everything I learned I could take with me in the next steps of my career." "I have been doing an internship with BESTSELLER for the last 6 months and it has been amazing!" BESTSELLER is an international, family owned fashion company with a range of more than 20 individual fashion brands. Read full story here
Megan Gallagher shares her story. "I always knew I wanted to work in the fashion industry, I grew up in a family business and my Mum was a fashion designer specialising in wedding and occasion wear design so I spent my childhood behind the counter learning the trade. I moved to Dublin from Donegal in a mission to pursue my fashion buying career." Portobello Institute gave me exactly what I needed in order to achieve my goal. Read full story here
Seana's Woods creative journey began while living in New York when she started work as an intern at a fashion PR boutique. This gave her an important insight into the importance of brand awareness as well as giving exposure to new labels and recognising key trends for every season. Seana is now working in Primark. "I hope to absorb as much knowledge as possible from colleagues, superiors alike, in the hopes of expanding my skill set and growing within my role as a trainee buyer." Read full story here
Read all about Aifric Dunne a past student of this course. Aifric was a star pupil throughout her 1 year Certificate course. She was the winner of the Fran and Jane window display competition which saw her winning "Carousel" design displayed in the Claridon Street store. Here Aifric talks about her experience at Portobello and her new role at Arnotts as a buying and merchandising assistant.
Read a few more of our student success stories here!
Our students are in high demand within the industry with many getting full time employment from their work experience and/or shortly after completing the course (some even before they finish!).
This is what Rosemary Callanan from the Visual Display dept at Harvey Nicholas had to say.
"Portobello students, come with great ideas, a good work ethic and a great knowledge of the fashion industry"

Iseult McLaughlin - HR Officer with Arnott's Department Store
"As one of Ireland's leading department stores, we are always looking for talented people to join our team. We are proud of the two buying internship programmes we run every year and enjoy a long relationship with Portobello Institute's Creative Department. We have found Portobello students to be very well equipped to come to our buying offices for the 6 week programme and make a real difference during their time with us. We are delighted to be able to offer them some real insight to the world of buying outside of the classroom. Indeed some students have gone on to forge successful careers with us. We look forward to welcoming more students on the programme in the future".

Jennifer Rothwell of JRothwell Designs

"I have been working with students from Portobello Institute since 2013 and have found it an extremely positive experience. The students have been a great asset to JRothwell, in return they have gained invaluable hands on experience in a high end luxury designer brand and excellent references which is a must for future employment."

Georgina Bateman - Director of Eclectic Fashion Agency.
"I have worked with the Portobello Institute on a regular basis whereby the college have placed their Fashion Buying & Merchandising students, as part as an Internship programme, within my Wholesale Fashion Agency.
The one thing I liked is that every student placed as an Intern integrated quickly in the fashion wholesale environment & instantly became part of the team.
I found the experience in working with Portobello Institute a pleasurable one as they understood my needs for the Internship.
I would recommend working with the Institute on similar programmes as each student I have worked with over the last 3 years became an invaluable asset to the Agency during the busy Fashion buying seasons".
Tutors
Read all about some of the amazing and dedicated tutors we have teaching on this course here.
Protection for Learners
QQI have introduced a mandatory insurance protection policy fee that must be paid by students enrolled on all courses with a duration of 12 weeks or over. This insurance cost is in addition to your course fees.
http://www.portobelloinstitute.ie/administration/booking/protection-for-learners
Name: Fashion Buying & Merchandising - Part time
Cost: 2426 Euro
To Book this course, please make a full course payment using the Book Now button. Please read and understand both the Terms of Enrolment and Course Payment Information before paying for your course. Details of all our policies as well as refunds, cancellations, installment options and how to pay offline are contained in these two important documents.
FBMM-I-DS-JL-18
€2426
Portobello Institute, Dublin 1
FBMM-P-DS-JL-18
€2426
Portobello Institute, Dublin 1
FBMM-P-DS-SE-18
€2426
Portobello Institute, Dublin 1
FBMM-P-DS-OC-18
€2426
Portobello Institute, Dublin 1
Please read Course Payment Information for full details as to when you will make these additional course payments.
Protection for learners insurance fee: €97
QQI: included in the cost
Materials approx: €150
Fashion Buying Merchandising Certificate - CMI (Communications)
Fashion Buying Merchandising Full Time - Courses In Dublin
The Diploma In Fashion Styling, Buying And Merchandising
Fashion Buying Merchandising - Portobello Institute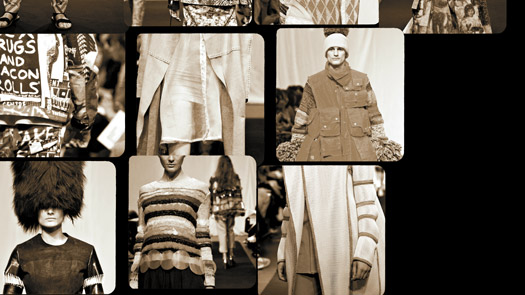 Fashion Buying - Dublin Institute of Design
MSc Fashion Buying Management - DIT