February 2018 Festivals and
When one thinks of fashion week, Washington, DC likely doesn't come to mind. Although the nation's capital is most recognized for government agencies and decision making, fashion also plays a role in the city. Residents of DC and surrounding areas do have style and certainly care about their appearance. Fortunately, DC is not stranger to events – one could fill their calendar with social hours. Check out these diverse upcoming fashion events.
African Fashion Week DC
Washington, DC
(202) 421-3762
www.afwdc.com
Date: Summer 2014
A tribute to African culture, celebrating the ornate fabrics and textiles, African Fashion Week exposes talented African designers. The goal is to present the continent in a bright way so that attendees can grow to love and appreciate it. Stay tuned to AFWDC's website for the schedule of events.
Related: Best Washington DC Fashion Blogs
DC Fashion Week
Washington, DC
(202) 600-9274
www.dcfashionweek.org
Date: Feb. 17-23, 2014
DC Fashion Week is a nonprofit corporation that aids aspiring, unprivileged fashion designers in DC by providing scholarships and education to further potential careers in the fashion industry. Fashion week in DC, often referred to as DCFW, is held twice a year in February and September. Featured independent fashion designers are eclectic and come from around the world – successful in their respective regions, but rather unfamiliar to the DC market. Visit the DCFW website for a brief background on each designer. While there is a casting call for each season, most models are freelancers. Each show draws 300 to 400 attendees. There is one jewelry and accessory fashion show. Sponsors on board for the February 2014 shows include: Inova Going Green, Events DC, Dirty Martini, Aveda Hair Institute, Shy Magazine, LuLu Avenue and others. As with all fashion weeks, many celebratory events take place throughout the week. DCFW's signature party is the Fashion Industry Networking Party, held at Dirty Bar.
Diane von Furstenberg at Tanger Outlets
6800 Oxon Hill Road
National Harbor, MD 20745
(301) 567-3880
www.tangeroutlet.com/nationalharbor
Date: February 2014
The Tanger Outlets held its grand opening at Washington's National Harbor in November of 2013. Diane von Furstenberg is among the last stores to open – some say saving the best for last. The iconic designer will certainly make a name for herself along the waterfront come February.
Fashion For Paws
Omni Shoreham Hotel
2500 Calvert St. N.W.
Washington, DC 20008
(202) 683-1822
www.support.washhumane.org
Date: April 12, 2014
Models in luxury brands walk dressed dogs, in clothing and accessories provided by Wagtime, down the runway to raise money for the Humane Society. Fundraisers are held in months leading up to the main event and models must raise ,000 to walk in the runway show. Fashion for Paws has raised nearly million since the start seven years ago.
Washington Bridal Showcase
Washington Convention Center
801 Mount Vernon Place N.W.
Washington, DC 20001
(703) 425-1127
www.bridalshowcase.com
Date: Jan. 12, 2014
A must-see showcase for brides-to-be, the Wedding Experience offers brides an abundance of vital information – in just one day. There is a runway show that highlights beautiful wedding gowns, inspiring women to consider flattering silhouettes for their big day. The runway show is styled by two formal wear retailers and three bridal retailers, giving the audience a variety of looks. Seeing wedding gowns flow on an actual model gives brides a helpful visual. The area's leading wedding professionals are on hand to discuss all things wedding. From food to floral arrangements and invitations, expert exhibitors provide answers to all wedding planning questions. There are many perks to attending this bridal showcase. Hundreds of prizes are given away, even a honeymoon cruise, and every bride receives a one-year subscription to a bridal magazine. Not to mention, each attendee receives extra discounts and special offers exclusive to the show. Tickets can be ordered online or purchased at the door for . If you can't make the Convention Center show, there is a show on January 19 at the Patriot Center in Fairfax.
Related: Best Fashion Fix(es) In The DC Area
Kelly Johnston is a freelance writer living in D.C. She graduated from the University of Alabama with a degree in Fashion Retail and Merchandising and a minor in Journalism. Her work can be found at Examiner.com.
Commission on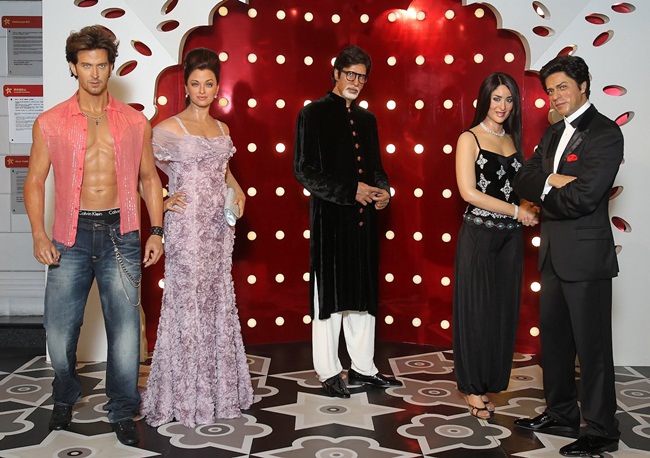 525 Apartments for Rent in Oakland, CA - Zumper
Dress up Games - Didi Girl Games
Fashion & Style - Style - The New York Times
Fashion Show Mall (Las Vegas)
Fashion, Style Personal Care eHow