Graphic design fashion blog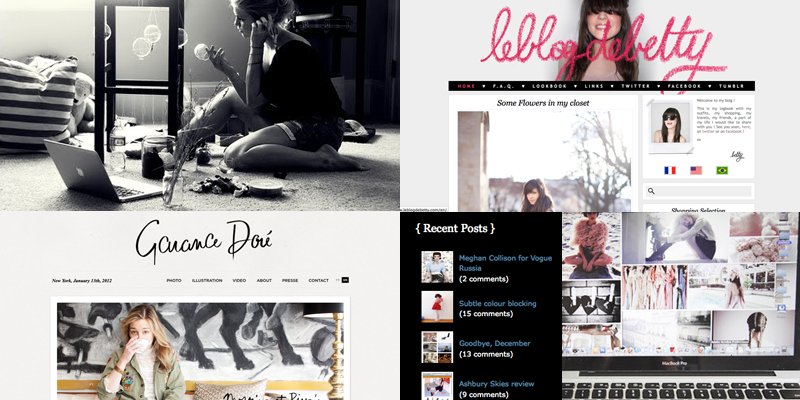 Brand Identity for Sorry Mom Tattoo Studio

"Identity project for Sorry Mom, a tattoo studio based in Braunschweig, Germany. At Sorry Mom you can expect a tattoo studio of a new kind. Arriving at this family-owned tattoo shop one is greeted by rustic wooden floors, high ceilings and an equally high standard of creativity and craft."
WE ARE BÜRO BÜRO is an art, illustration and graphic design collective based in Hamburg and Braunschweig (Germany), run by Julian »BITER« Faudt and Stefan »STUKA« Mückner.

T D B: instagram • twitter • facebook • newsletter • pinterest

10 Jun
Share: 2 1 4 3
5 Tips That Will Help You Improve Your Print-on-Demand T-Shirt Designs

Running a print-on-demand t-shirt business is much harder than it looks.
It seems like everyone is selling t-shirts nowadays. The market is extremely crowded and extremely competitive. You need to really stand out if you want to make sales. But how can you do that?
These 5 tips will help you improve your t-shirt designs…
#1 Think like an entrepreneur
You probably decided to start your print-on-demand t-shirt business because you are an artistic person.
However, if you want your t-shirts to sell well, and your business to be profitable, you need to stop thinking like an artist and start thinking like an entrepreneur. What's the difference?
An artist thinks "What can I create?". An entrepreneur thinks "What do my customers want?". This difference in mindset can make or break your business.
Remember, you are not creating t-shirts for yourself, you are creating them for your customers!
Keep reading
22 May
Share: 2 1 4 3
Geometric Publica Superfamily of 54 Fonts – only !

If you're looking to beef up your typeface toolbox, this is the Mighty Deal for you! We don't just have a font family for you… we have a Superfamily of fonts! Publica Sans, Slab and Play combine to bring you at total of 54 unique fonts, filled with more than 650 glyphs each and more OpenType features than you can shake a stick at, like alternates, ligatures, symbols and more. Flexibility is the name of the game when it comes to Publica.

For more amazing font deals, visit the Mighty Deals website!

30 Apr
Share: 2 1 4 3
Brand identity for Bizuz Vintage Clothing by Masha Korienko
"Fashion label specialised on hand picked eclectic vintage for hip and forward thinking individuals, who like to stand out or feel that they have that one special item which helps them to be different and to develop a unique style. This, for example, by a very exceptional item or accessory that can not be purchased on the mass market. All you need is your sense of fashion to combine the pieces with style. Our brand is primarily for people with creative backgrounds, professions, hobbies — but not exclusively. Become part of the »Bizuz« movement and join the gang of inspiring people."

Masha Kornienko is a communication designer with a bachelor of arts from the Constance University of Applied Sciences, originally from Moscow. She has a passion for graphic design, editorial, typography, loves to create visual identities and web-design. Masha strongly believes that a graphic design is not just about beautiful pictures but about building strong concepts, taking care of functionality and creating surprising visuals.

T D B: instagram • twitter • facebook • newsletter • pinterest

30 Apr
Share: 2 1 4 3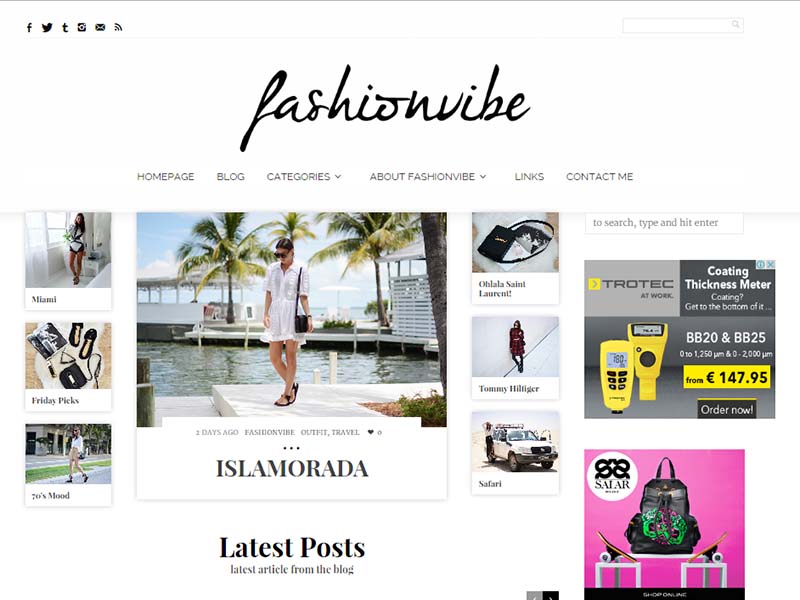 6 Graphic Design Resources For Fashion Bloggers IFB
Graphic Design Insights from Inside the Fashion Industry: IDI Graduate
12 Graphic Designers Specializing in Fashion and Recreation Industry!
50 of the best graphic design blogs for inspiration Creative Boom
Top 20 Graphic Design Blogs That Will Fuel Your Creativity t
Top 50 Graphic Design Blogs and Websites To Follow in 2018