Fashion industry m
Extracts from this document...
Lauren Clarke Year 1 Fashion Introduction to the fashion Industry report In this report I am going give an introduction to the fashion industry by introducing several different areas of the industry. I aim to develop a critical perspective of organizations within the fashion industry, To introduce organizational behavior, structures, roles, and how the production process works. I am going to examine Industry dynamics and their relationship to other sectors and examine the industry in the context of broader, cultural, social, economic and technological factors. Designers usually work in one of three main fields- Couture, designer, ready-to-wear, or high street fashion. They may also specialise in various types of clothing- Underwear, Sports wear, swimwear, knitwear or theatrical costume. The majority work in clothing, but some specialise in hats and other accessories. Couture involves designing garments for individual consumers, who pay for individual clothes. They attend the designer's workroom to have clothes fitted that are made to measure. Most designers also design ready-to-wear clothes. These can be produced in relatively small numbers and sold under the designer's label. Mass-market work involves designing clothes and accessories where price is a major factor for items selling in large quantities though shops. Most fashion designers work as part of a team for wholesale companies who will either retail their products direct or sell them though fashion fairs and shows. Ranges are designed and produced by wholesale manufacturers who sell them to retailers for resale. ...read more.
Short courses may also be run on business and finance for those who feel less confident in these areas. I have included some information in my report about The North Stand. The North Stand is run by Lisa Harding and is a creative industry. I also found some other information on the Internet about development agencies. Design Trend and Forecasting The process of design trend and forecasting all starts at European trade shows. The first of these show are yarn and knitwear shows that happen in December and July leave enough time to let the forecasters predict for the following season and for the collection to be finalized and produced. The main Yarn and knit wear shows are called Piti Filati-, which is held in Milan, and Expofil- held in Paris. At these shows you can get the feel for what sort of yarns and knitwear are going to be available for the following season. The forecaster will get an idea of the hues, texture and feel of the season. In March and October there are Fashion fabric shows held. The most important one of these is PV Premiere Vision- which is held in Paris, other shows include, Interest Off and Idea Como. These shows are equally as important as the yarns and knit wear shows to give the forecaster an insight in to the whole feel of the season. These shows are at the top end of the market and can give a very strong idea of trends of mainstream merchandise. ...read more.
The main aim of a retail company is to meet and satisfy the changing needs of customers and to provide merchandise that the customer wants to buy, at a cost, which makes maximum profit. To be a successful buyer they must aim to provide- the right product, At the right price, In the right quantity, Of the right quality, In the right place, At the right time with in fashion seasons. Central buying The advantages of central buying are that discounts can be obtained for bulk buying, The buyer has better knowledge of the product, the buyer has a broader awareness of the market, Merchandise can be moved centrally which makes it more flexible and that the stores and there managers can concentrate on selling, to achieve a higher rate of stock turn over. There are also disadvantages of buying centrally which include-The customers needs in any locality may be ignored, Warehouse costs increase and local managers have less influence over the type of stock they carry. Local Buying The advantages of local buying are that the buyer knows the customer base well, that the buyer has direct control over the stock in their department store and that the stock can be held in store to easily stock up. There are disadvantages of this type of buying also such as- Smaller orders may get less discount, The buyer has less specific product knowledge and that there are more demands on the buyers managers time which may cause decreased efficiency. Often the buyers will visit trade shows and exhibitions such as the shows visited by the fashion forecaster, for confirmation of forward trends and not always to buy. ...read more.
The above preview is unformatted text
Introduction to the Fashion Industry - University of the Arts London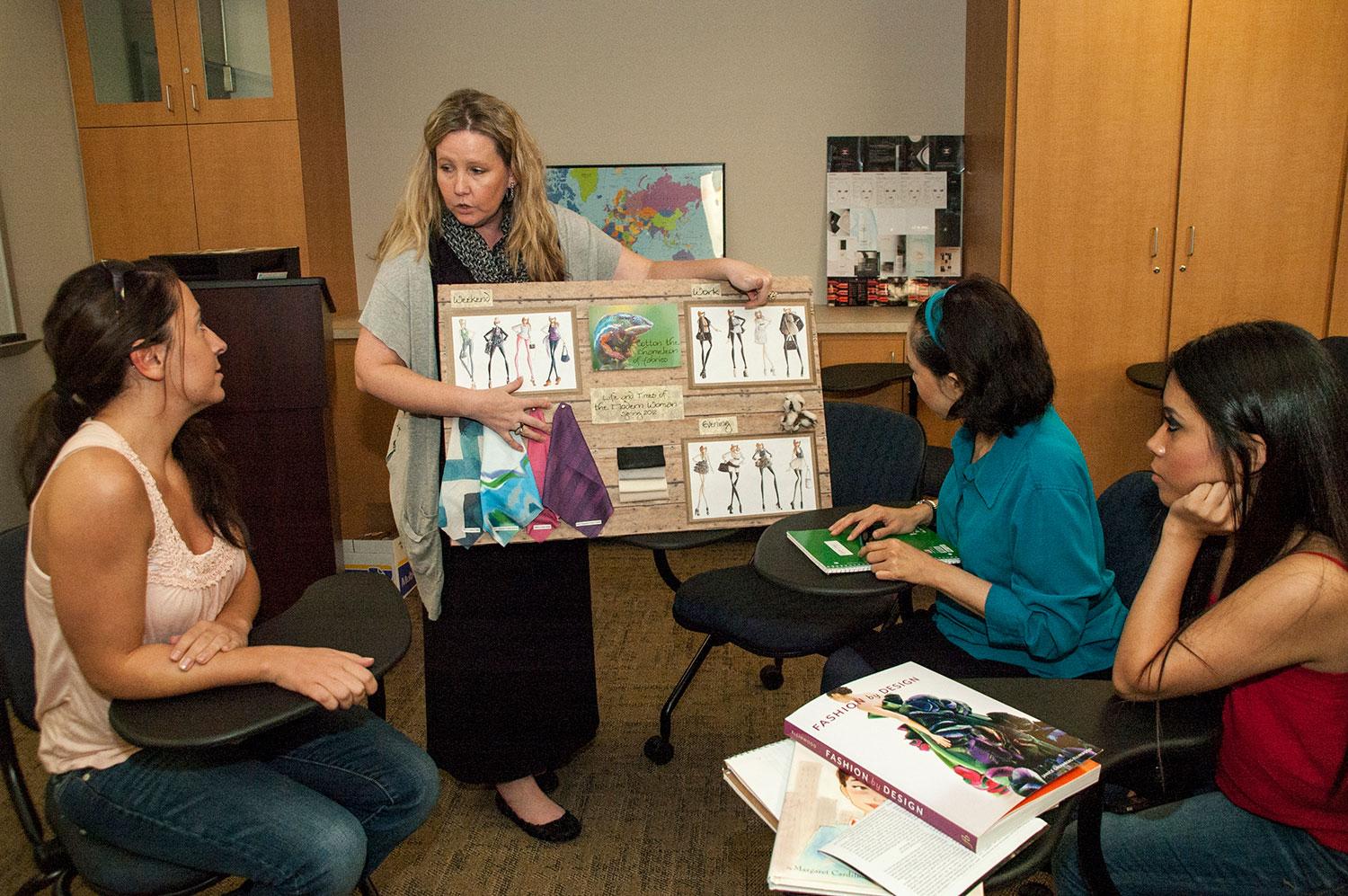 Introduction to the fashion Industry report - GCSE Business Studies
The Fashion Industry and Its Careers: An Introduction: Michele M
Introduction to the Fashion Industry (16-18 Year Olds) - London

Fashion: A Very Short Introduction - Very Short Introductions
Introduction: The apparel industry - Garment Manufacturing