Top 50 online shopping sites you should shop now m
10 Start slideshow
In an era dominated by technology, it is only natural that luxury shopping is moving online. Initially, many traditional retailers were hesitant to make the move to the web, afraid that customers would fail to bring out their plastic for pricier items. But that all changed when forward-thinking retailers soon discovered that shoppers are willing to spend online, whether it's dropping ,000 on a shearling coat or ,000 on an alligator handbag.
Luxury department stores have all opened up online shops that reflect their brick-and-mortar outposts and the growing interest in online luxury retail has spawned a collection of dedicated e-commerce sites, too.
We have put together a collection of our top 10 best luxury shopping sites. Whether you are looking for straight off the runway fashions or one-off collaborations, there's something for everyone on this list.

Originally published August 2012. Updated July 2017.
0 Thoughts?
1 of 10
From luxe seasonal clothes and accesories to super plush bath towels, if you're looking for designer buys, Gilt is your site. Gilt even stocks makeup and rosé, making it a true one-stop luxury shopping experience.
Photo: Gilt
Yes, STYLEBOP carries all the super-pricey brands like Alexander McQueen, Balmain and Fendi, but they're not above a good sale. Their last chance reductions are epic, and the site even lets you shop by reduction—just in case you're looking for that perfect 70 percent off find.
Photo: STYLEBOP
Moda Operandi is a pioneer in the online luxury shopping space. Want to pre-order Prabal Gurung's latest runway looks? This is the place to do it. The site also offers curatorial sales including one that featured vintage Chanel and Hermès bags.
Photo: ModaOperandi
Best Luxury Shopping Sites
Germany-based site Mytheresa stocks modern luxury fashions with an edge. Clothing, bags, shoes, accessories and fine jewelry are all available. Expect designer finds from the likes of Valentino and Balenciaga.
Photo: Mytheresa
Net-a-Porter is often credited with being the first online luxury shopping destination. Shop the site for everything from hard to find Balmain to must-haves from Diane von Furstenberg. The site also offers unique content such as an exclusive site magazine and insightful fashion videos.
Photo: Net-a-Porter
Florence-based Luisa Via Roma is a luxury shopping destination that ships worldwide and offers a large selection of modern high-fashion designers for men, women and children. Find brands such as Alexander McQueen, Valentino and Lanvin as well as some lesser known luxury brands.
Photo: Luisa Via Roma
The online destination for New York City department store Bergdorf Goodman stocks designer collections from the likes of Givenchy and Yves Saint Laurent along with the likes of Alexander Wang and Joie. Don't live nearby the legendary store? It no longer matters.
Photo: Bergdorf Goodman
Owned by the Yoox Group, TheCorner.com sells cutting-edge luxury apparel by international designer names including Mary Katrantzou, Rick Owens and Costume National.
Photo: TheCorner.com
Best Luxury Shopping Sites
Sephora's online shop includes a treasure trove of cosmetics from names such as Nars, Stila, and Dior, hair care and styling tools, products for the bath and body and the Sephora Collection line.
Photo: Sephora
Paris' famed department store Colette is revered the world over for its trendsetting curation of merchandise that includes cool labels like Nicholas Kirkwood and Sacai, among others. The online outpost of the Parisienne boutique sells clothing, accessories, magazines, design items and so much more.
Photo: Colette
Next slideshow starts in 10s
Kylie Jenner's 15 Most Confusing Outfits
Top 12 Websites With the Most Fashionable and Affordable Clothing
26 Best Online Shopping Sites in 2018 - Fashion and Clothing
Top 5 Fashion E-commerce Websites That Change The Way You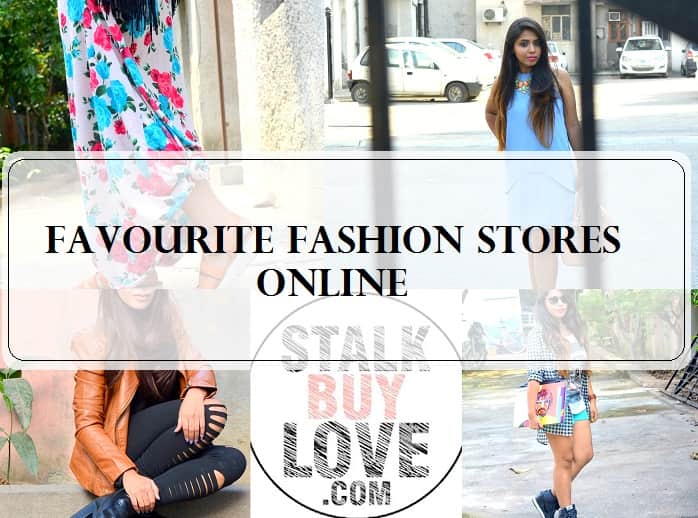 50 Best Online Shopping Sites - Where to Shop Online Now
The Best Shopping Sites of New Shopping Sites to Waste
The 50 Best online clothes shops The Independent