Wellington Cup Day
'Come on Australia': Mourinho backs Socceroos to advance at World Cup

It is hardly an ironclad prediction, but the Socceroos are tipped by the revered Manchester United manager to progress from the group stage at the World Cup in Russia.

The World Cup kit rater: The good, bad and ugly of Russia 2018

The FIFA World Cup is finally here, and you know what that means: Prima donna footballers swanning around in the finest on-field fashion world sport has to offer. Which of the 32 kits is your favourite?

Ed Kavalee's frequently asked FIFA World Cup questions

The FIFA World Cup is only days away, so what do you need to know? Comedian Ed Kavalee looks at the lighter side of one of the world's biggest sporting events.

By Ed Kavalee for Santo, Sam and Ed's Total Football

The best XI of World Cup cast-offs

Some big names haven't made the cut for their country's World Cup squads. Put together, they offer a first XI that would be pretty competitive in Russia.

By Steve Wilson

World Cup Power Rankings: England and Australia the big winners, Egypt plummets

Australia, England and Peru are the winners in our World Cup Power Rankings after the latest round of warm-up matches, with the big showdown in Russia rapidly approaching.

Maclaren still pinching himself at being called up to join Socceroos in the World Cup

Jamie Maclaren packed a pair of boots for his holiday to Dubai because of a gut feeling that he'd soon be joining the Socceroos' World Cup training camp — but he was still completely shocked when the call came.

By Europe correspondent Lisa Millar in Antayla

The Boot Room: World Cup Special Episode Four

Rounding off all the groups, Ned Hall, Shannon Byrne, Frank Ienco, Chris Glassock look at Groups G and H and give their tips to win the tournament.

Can Lionel Messi match Diego Maradona's feat and end the GOAT debate?

Lionel Messi's overflowing trophy cabinet has one notable omission. Is this the year, finally, when he secures the World Cup winners medal that puts that right?

Socceroos rising star chose football over neurosurgery — now football is choosing him

When a high school principal asked Daniel Arzani what he wanted to do with his life, he said he wanted to wear the green and gold — but he also wanted to be a neurosurgeon. The principal's advice? Don't try to do both.

By Europe correspondent Lisa Millar

Joy for Brazil with Neymar's return, Guerrero shows Aussies how vital he is for Peru

Brazil's World Cup talisman, Neymar, returns with a great goal for his country while Australia's World Cup task gets harder, as Peru skipper Paolo Guerrero scores twice after having his doping ban deferred.

Socceroo Josh Risdon puts honeymoon plans on hold in pursuit of World Cup glory

It has been a whirlwind couple of weeks for Socceroos defender Josh Risdon after jumping on a flight to Australia's World Cup training camp in Turkey the day after his wedding.

By Timothy Fernandez

Teen Arzani to become youngest Socceroo at a World Cup as Cahill set to make fourth appearance

Nineteen-year-old Arzani joins World Cup veteran Tim Cahill in Socceroos boss Bert van Marwijk's final 23-man squad for Russia 2018.

Sudden ID cancellations leave World Cup-bound fans desperate, out of pocket

Australian football fans are reeling after the visas they had been granted to the FIFA World Cup in Russia were rejected without warning or explanation just weeks before the competition is due to begin.

By Tom Wildie

Socceroos smash Czech Republic 4-0

The Socceroos have beaten the Czech Republic 4-0 in a warm up for the World Cup.

Czech thumping highlights van Marwijk's plan and proves Socceroos are ready to execute

Bert van Marwijk has spoken on occasion about his tactical plans for the Socceroos' World Cup campaign, but a 4-0 win over the Czechs not only put them on display, but proved his team is up to putting them in action.

By Dean Bilton

The Socceroos, the witch doctor and the curse

With the 2018 World Cup imminent, let's look back at a time when a witch doctor supposedly placed a curse on the Socceroos, leading to a 32-year World Cup drought.

By Matt Neal

Defensive minded? Socceroos produce a clinic to dispatch Czech Republic 4-0

In a confidence-building warm-up for the World Cup, the Socceroos trounce Czech Republic 4-0 in an effervescent showing with Bert van Marwijk's final decision on the 23-man squad for Russia 2018 looming large.

As it happened: Socceroos trounce Czech Republic in excellent WC warm-up

Plenty of players made a superb case for inclusion in Bert van Marwijk's final 23-man World Cup squad, as the Socceroos shine in a 4-0 shellacking of the Czech Republic. Look back at how the action unfolded in our live blog.

By James Maasdorp

Lionel Messi: from school camp to the Nou Camp

Lionel Messi's talent with a football was evident almost as soon as he was able to lace his own boots. The greatest player of his generation was a man apart - even when he was a boy.

Peru's captain to face Socceroos at World Cup after cocaine ban overturned

In a career-defining legal victory ahead of the World Cup, Peru captain Paolo Guerrero is cleared to play at the tournament in Russia by a Swiss supreme court judge despite a doping ban.

Hugely successful Real Madrid coach Zinedine Zidane announces shock exit

After ending his playing career by headbutting an opponent in the 2006 World Cup final, Zidane is closing out his stint with Real Madrid with the fresh image of him lifting the Champions League trophy.

Russian World Cup squad contains at least one drug cheat, whistleblower says

Two weeks out from the start of the football World Cup in Russia, the former head of the country's anti-doping laboratory reveals that at least one of Russia's squad members is a drug cheat.

By Europe correspondent Steve Cannane

From beautiful to butt-ugly, the definitive rankings of Russia's World Cup stadiums

Every World Cup gives a host nation the opportunity to get creative with its stadium architecture, leading to some brilliant results and some disasters — Russia 2018 is no exception.

By Dean Bilton

More Than Just a Game

The World Cup is upon us but is the old excitement still there? Also, free kneeling, big changes in the sports gambling world, the most exciting and boring sports to watch, and some sage advice for Russia-bound Argentines, in Red Card Yellow Card.

Gay football fans warned about rise in homophobia in Russia ahead of World Cup

LGBT+ supporters have been told to "exercise caution" when travelling to this year's World Cup, with some Socceroos fans deciding against making the trip over fears for their safety.

Amanda Shalala

Dan in Kazan: World Cup diary from Russia

Follow ABC's Dan Colasimone as he follows the Socceroos in Russia. Expect insider gossip from the Australian camp, postcard-sized travel reflections and plenty of references to borscht.

By Dan Colasimone

Jamie Maclaren's World Cup dream still alive after late Socceroos call-up

Jamie Maclaren has been belatedly called into the Socceroos' pre-World Cup camp after controversially missing out on initial selection.

The Boot Room: World Cup Special Episode Three

Ned Hall, Shannon Byrne, Frank Ienco and Chris Glassock dissect FIFA World Cup Groups E and F (WARNING: Includes unnecessary Sunderland references and traces of Euro pop).

The Boot Room: World Cup Special Episode Two

Ned Hall, Shannon Byrne, Frank Ienco and Chris Glassock run the rule over the Socceroos group and Group D, while fending off the effects of World Cup fever.

Mohamed Salah 'confident' he will be fit for World Cup

Liverpool forward Mohamed Salah sends a tweet saying he is up against the odds, but is "confident" of making the plane to play for Egypt at the North African country's first World Cup in 28 years.

Loris Karius, welcome to the colony of vilified sportsmen

The hardest hearts will suggest the overwrought condemnation of Loris Karius is justified by the vast rewards the game offers. But if you weren't moved when he extended his palms asking for forgiveness from the fans he had let down, you failed a test too, writes Richard Hinds.

By Offsiders columnist Richard Hinds

Real Madrid beats Liverpool 3-1

Welshman Gareth Bale scored twice, including a spectacular overhead strike within three minutes of coming on as a substitute, as Spanish giants Real Madrid became the first team to win three successive European championship finals in the Champions League era, with a 3-1 defeat of Liverpool in Kiev.

Tears, bloopers and golazos: Real Madrid beats Liverpool in eventful Champions League final

Welshman Gareth Bale scores twice, including a spectacular overhead strike, as Real Madrid claims its third Champions League title in a row by defeating Liverpool 3-1 in Kiev.

Why is coaching in women's sport still a man's world?

The fact that the AFLW now doesn't have a single female head coach in its ranks suggests pathways for aspiring women coaches in all codes remain limited.

By Amanda Shalala

Everyone thinks this year's Champions League final will be a classic. And they're probably right

When the irresistible force of Liverpool's "heavy metal football" meets the immovable object Real Madrid's Champions League dominance, entertainment is all but guaranteed.

By Steve Wilson

Is Neymar really Brazil's chosen one, or is he just empty flash?

Prodigiously talented and utterly adored in his native Brazil, Neymar heads to his second World Cup four years older but with even more questions to answer. The next step in his journey will be telling.

Socceroos captain asks FIFA to lift Peru skipper's cocaine ban

Mile Jedinak co-signs a letter telling FIFA it would be "plainly wrong" to stop Paolo Guerrero from playing in the World Cup next month on the basis of findings the Peru captain did not intend to cheat.

Football team's bus catches fire during victory parade

A Serbian football team's bus has caught fire during a victory parade in Belgrade. It's thought the blaze started when a flare set fire to some leaking oil from the bus.

Serbian soccer team set fire to their own bus during title celebrations

If the FFA thinks the A-League has a problem with flares, they might want to cast their eyes to Serbia, where a Red Star Belgrade player, rather than a fan, unwittingly set fire to the team bus during a victory parade.

By Steve Wilson

Can Ozil prove his big-match credentials and help Germany defend its WC title?

An obsession for many football statisticians, Mesut Ozil has battled accusations he's not a big-game player, despite a World Cup trophy in his locker. Can he prove the doubters wrong in his 2018 World Cup journey with Germany?

Chelsea denies United to claim FA Cup on back of Hazard penalty

Eden Hazard ensures Chelsea's lacklustre season ends on a high note by securing the FA Cup in a 1-0 victory over Manchester United.

Socceroos' World Cup rival France names squad missing some big names

Australia's Group C rivals France is the latest side to announce its 23-man squad for the World Cup — it has left out a few big names, but it's not all good news for the Socceroos.

Matildas to defend Tournament of Nations crown in US

Last year, the Matildas stunned the US, Japan and Brazil in winning the Tournament of Nations — the Australians will face the same three opponents as they defend their title later this year.

'Cahilltex' conspiracy theories abound after Cahill's WC nod over Maclaren

Conspiracy theories spring up all over the place after Tim Cahill — with barely any game time — is selected ahead of the in-form Jamie Maclaren for the Socceroos' World Cup campaign, writes Richard Hinds.

By Offsiders columnist Richard Hinds

Aiming high after Lowe, new Perth coach Popovic looks to a new era of Glory

Perth Glory has made a strong statement of intent, signing Tony Popovic as head coach of the struggling WA A-League side. And he is already set on raising the club to a new level, writes Clint Thomas.

By Clint Thomas

Argentinian journalists given tips on seducing Russian women at the World Cup

Argentina's Football Federation is trying to contain an embarrassing scandal after it handed out a manual that includes advice on how to seduce Russian women during the World Cup.

Harry Kane heads to Russia wearing the weight of England's hopes

From lower-league obscurity to Premier League superstardom, Harry Kane is still fighting to prove himself. Russia 2018 could be coming at the perfect time for England's great hope — this is his World Cup journey.

World Cup winner Ray Wilson dies

England's 1966 World Cup winning defender Ray Wilson has died aged 83, his former club announces.

Steve Corica takes over Sydney FC, vows to re-sign top talent

The Sky Blues name their replacement for outgoing Graham Arnold, with the club's long-time assistant getting his chance to impress.

By Patrick Galloway

Socceroos fans warned: 'You wouldn't want to be in a Russian prison, described as a football hooligan'

Any Australian fans who behave badly at the World Cup in Russia next month need to be prepared to face tough punishments, according to the UK's top soccer police officer.

By Europe correspondent James Glenday

Why Tim Cahill is still key to the Socceroos' World Cup campaign

Jamie Maclaren is unlucky to miss out on a trip to the World Cup in Russia. But Tim Cahill has the leadership and ability to produce on grand occasions to be part of Bert van Marwijk's squad despite his lack of action for his club.

By Steve Wilson

Maclaren misses out as Socceroos' World Cup squad cut to 26

The Socceroos' World Cup squad is reduced to 26 ahead of a training camp in Turkey, as Australia's group rivals Peru lose their skipper to a cocaine ban.

Manchester City players euphoric after totalling 100 points

Manchester City players chant and dance in the changeroom after reaching 100 points in the season. City left it to virtually the last kick of its last match to reach the magical 100-point barrier

Is Manchester City's 100-point season a threat to the Premier League's appeal?

Manchester City has smashed almost every meaningful record in a Premier League season, but does its complete dominance spell the end of drama in 'the world's greatest league'?

By Steve Wilson

Future Matildas to help Australia's push for World Cup glory

Matildas midfielder Chloe Logarzo hopes the FFA's new training program for emerging female football talent will help stop the player drain overseas and improve national pathways.

By Patrick Galloway

Is Paul Pogba just a fancy French peacock or can he win the World Cup?

He's a walking meme and seemingly perfect football machine, but can he prove himself the real deal on the biggest stage? Welcome to Paul Pogba's World Cup Journey.

Liverpool into Champions League, Man City reaches 100 points

Liverpool qualifies for the Champions League at the expense of Chelsea, Swansea is relegated, and champion Manchester City breaks the 100-point barrier on the final day of the Premier League season.

Massimo Luongo says Socceroos still capable of springing a surprise or two

After a less than inspiring qualifying campaign, few pundits - or other teams - seem to rate the Socceroos chances of making an impact at this year's world cup.

James Glenday

'I'm confident we can qualify': Luongo hopes underdog tag will be advantage at World Cup

Massimo Luongo feels he is "twice the player" he was when he started his Socceroos career and he is desperate to illustrate this at the World Cup in Russia.

By Europe correspondent James Glenday in London

If the A-League lands Iniesta, it would be the all-time coup for Australian football

It might be unlikely, but knowing the A-League is at least in the mix to bring Andres Iniesta to play in Australia is the most tantalising news our domestic competition has had in ages.

By James Maasdorp

Manchester United says Sir Alex Ferguson out of intensive care

Former Manchester United manager Alex Ferguson is out of intensive care but remains in the hospital following surgery for a brain haemorrhage.

Meet Daniel Arzani, Australian football's next big thing

Born in Iran, developed in Melbourne and now on the verge of a World Cup in Russia, 19-year-old Daniel Arzani is a Socceroos star in the making.

By Steve Wilson

Socceroos coach says dependence on VAR runs the risk of erasing the charming, shouty bits of football

Socceroos coach Bert van Marwijk suggests teams should have options to consult VAR when contentious decisions are made.

Socceroos coach suggests teams should have options to consult video referee

Socceroos coach Bert van Marwijk isn't thinking about how he would react if Australia conceded the type of controversial goal the Newcastle Jets did in the A-League grand final, but he might have suggested a way to at least tinker with video reviews.

By James Maasdorp

Arzani and Karacic the bolters, Cahill in Socceroos' preliminary WC squad

Daniel Arzani and Fran Karacic are confirmed for Australia's preliminary 32-man squad for the 2018 FIFA World Cup, with Tim Cahill in the mix for a fourth Cup bow.

Don't let VAR controversy overshadow Victory's grand final win

Melbourne Victory's A-League grand final win is neither tarnished nor compromised by the technical glitch that rendered the Video Assistant Referee system as useless as a linesman with an invisible flag, writes Richard Hinds.

By Offsiders columnist Richard Hinds

Major VAR glitch behind offside goal standing in A-League decider

A technical failure was behind the video assistant referee controversy in Saturday night's A-League grand final, which saw Melbourne Victory's winning goal come from an offside position.

'How did they get it wrong?!' Paul Wade baffled by VAR in Victory offside goal

"How did they get it wrong?! They've had 30 seconds to work that one out, they could go over and over and over it again. I don't know, maybe they wanted a sponsor on there and they wanted to keep it going. I don't know!" Former Socceroos Captain Paul Wade baffled that the only goal of the game was not reviewed.

Controversy dominates A-League GF with keeper poleaxed and another VAR failure

A sickening clash with the keeper and an offside goal that was never ruled on by the video assistant referee will dominate the memory of the 2018 A-League decider between the Victory and Jets.

By James Maasdorp

Melbourne Victory claim controversial win over Newcastle Jets

The Melbourne Victory have won a record fourth A-League title with a controversial 1-0 victory over the Newcastle Jets.

Jets striker Roy O'Donovan sent off for high boot

The Victory goalkeeper Lawrence Thomas was injured late in the game when Jets striker Roy O'Donovan put in a high boot which hit Thomas in the face.

Sir Alex Ferguson undergoes emergency surgery for a brain haemorrhage

The most successful manager in British football history is recovering in intensive care, according to his former club Manchester United.

Victory the party crashers as Muscat leaves Jets overcome with frustration

By forcing the free-flowing Newcastle Jets out of their comfort zone and into a state of furious frustration, Melbourne Victory expertly set themselves up for a fourth A-League championship.

By Dean Bilton

Victory deny Jets to win A-League grand final in Newcastle

Melbourne Victory break the hearts of the Jets and their legion of fans by claiming the A-League championship with a 1-0 win in the grand final in Newcastle.

Mat Ryan stars against United as Brighton secures Premier League survival

Socceroos goalkeeper Mat Ryan stars between the sticks to keep a clean sheet as Brighton stuns Manchester United 1-0 to ensure its Premier League survival.

Socceroos to meet Syria again as Asian Cup draw announced

Familiar foes will greet the Socceroos in the group stages of next year's Asian Cup in the UAE, as Australia looks to defend the continental title it won on home soil back in 2015.

Muscat expects A-League grand final 'arm wrestle' as Victory, Jets face off

While Ernie Merrick has spoken of avoiding grand final aggression, Melbourne Victory coach Kevin Muscat is more accepting of the possibility of a nitty-gritty battle in tonight's A-League decider.

Working-class town's new shot at glory

The character of Novocastrians has long been reflected in its football teams. On Saturday the town will come together for "the biggest sporting event in its history".

By Steve Wilson

From wooden spoons to the grand final: Jets fever grips Newcastle

After years of misery and three wooden spoons, the Newcastle Jets are finally preparing for a home grand final. And the fever has gripped the city.

By Nancy Notzon

Champions League: Liverpool advance to final despite 4-2 loss to Roma

Liverpool will face off against Real Madrid in the Champions League finals, holding on to an aggregate 7-6 semi final win despite losing to Roma.

Liverpool edges out Roma in thrilling tie to reach Champions League final

Liverpool had a three-goal cushion going into its Champions League semi-final second leg against Roma — and it needed all three, winning 7-6 on aggregate.

By Andrew McGarry

Iranian woman sneaks into men-only soccer match with fake beard

A group of women dress as men to watch a soccer match between Persepolis and Sepidrood Rasht.

Iranian women sneak into football match wearing fake beards and wigs

A group of five female football fans disguise themselves as men to defy an Iranian ban on women attending a major men's football match.

Real Madrid through to Champions League final after tense battle with Bayern Munich

A double to Karim Benzema helps send Real Madrid through to its third-straight Champions League decider following a gripping 2-2 draw with Bayern Munich in the second leg of their semi-final at the Santiago Bernabeu.

A-League fans outraged after grand final tickets sold online at inflated prices

Fans hoping to see this weekend's A-league grand final between the Newcastle Jets and Melbourne Victory are bitterly disappointed after tickets sell out within minutes, with some reappearing online up to 12 times the original sale price.

By Jenny Marchant and Nancy Notzon

Defeated Arnold wants second chance for top two in A-League finals

Days after his league-winning Sydney FC was knocked out, Graham Arnold suggests changing the A-League's finals system to allow the top two teams a potential second chance.

Adrian Mierzejewski takes top A-League gong

Sydney FC's Adrian Mierzejewski is a runaway winner of the Johnny Warren Medal, claiming the A-League's top individual honour in his first season in Australia, while Sam Kerr and Clare Polkinghorne share the W-League's Julie Dolan Medal.

See the most dramatic semi-final in A-League history

Fraught with own-goals, and carrying over into extra time, watch the nail-biter between Sydney FC and Melbourne Victory as they compete for a place in the A-League final.

You might have missed it, but the A-League's semi-final weekend was spectacular

It's been a relatively sleepy A-League season, writes Richard Hinds, but those still awake were treated to a semi-final weekend of unbelievable drama, emotion and genuine quality.

By Offsiders columnist Richard Hinds

Victory defeat minor premier Sydney FC 3-2 in a thrilling game

Melbourne Victory and the Newcastle Jets will meet in next weekend's grand final, after Victory defeated minor premier Sydney FC in a thrilling game 3-2 at the Sydney Football Stadium.

Departing Graham Arnold says Sky Blues best-ever A-League side

Graham Arnold remains convinced his Sky Blues are the best team in A-League history despite bowing out to Melbourne Victory in their semi-final in Sydney.

Victory hands Sydney FC extra-time heartbreak to reach grand final

In one of the most remarkable games in the A-League's history, Melbourne Victory ends Sydney FC's dream of back to back championships with a thrilling extra-time win in the semi-final.

Watch the goal that people are calling 'the greatest A-League goal ever'

Riley McGree scores a scorpion-kick goal for the Newcastle Jets in the semi-final match against Melbourne City.

'Greatest A-League goal ever': McGree lights up finals with stupendous scorpion kick

The Jets' Riley McGree pulls out a goal we're more used to seeing in European football than the A-League, with a stupendous scorpion kick that's immediately being called goal of the season and could yet be a Puskas Award nominee.

Young South Australian's face on Moscow mural

Ten-year-old Harry Lebrun of Tumby Bay, South Australia has never been to Moscow but thanks to Argentinian muralist Martin Ron, his face has left its mark in the Russian capital.

By Samantha Jonscher

Three wooden spoons and David Beckham: How the Newcastle Jets reversed 10 years of misery

Years of heartache and disappointment have dogged the Newcastle Jets, now the former champions are on trajectory to reclaim their glory days.

By Ben Homer

Elbow ban leaves Tim Cahill's World Cup hopes in the balance

Tim Cahill's hopes of some much-needed game time before the start of the World Cup are handed a blow after he is slugged with a three-game suspension for elbowing an opponent in the neck.

Salah's world-class display leads Liverpool to 5-2 win over Roma

Mohamed Salah's exquisite display leads Liverpool to a 5-2 win over former club Roma, leaving the English team in sight of the Champions League final.

The Boot Room: Ep 23

Ned Hall and Shannon Byrne talk about crocodiles on golf courses, Besart Berisha's big match knack & Chris Glassock uses it as an opportunity to bring up the time he once scored an overhead kick

Berisha strike at the death gives Victory the edge over Adelaide

It's an A-League final, it's late on, and someone scores a late winner — it's no real surprise that Besart Berisha is the man yet again, with a stunning overhead kick to help Melbourne Victory eliminate Adelaide.

Matildas heartbreak as Australia misses out on women's Asian Cup glory

Australia falls just short of becoming champions of Asia in men's and women's football after the Matildas suffer a heartbreaking loss to Japan.

Melbourne City into A-League final four, beating Brisbane Roar 2-0

Melbourne City make the A-League's final four by defeating Brisbane 2-0 in their elimination final through second-half strikes to Stefan Mauk and Nick Fitzgerald.

End of an era as Arsenal's Wenger announces resignation

One of the world's most famous football managers, Arsene Wenger, confirms he will leave Premier League club Arsenal at the end of the season after 22 years.

Lowe axed as Glory coach after missing out on A-League finals

Perth Glory's long-serving coach Kenny Lowe has been axed after his team missed out on the A-League finals this season, with Tony Popovic tipped as a likely successor.

A-League the Loch Ness Monster of Australian sport

There are positive stories to be told by the A-League, but declining crowd numbers and poor TV promotion mean no-one wants to listen, writes Richard Hinds.

By Offsiders columnist Richard Hinds

Matildas advance to Asian Cup finals with nail-biting penalty shootout

The Matildas win over Thailand by the skin of their teeth, advancing to the finals of the Asian Cup.

Arnold heroics help Matildas win Asian Cup semi-final on penalties

The Matildas need a 91st-minute equaliser from Alanna Kennedy and three penalty saves by goalkeeper Mackenzie Arnold to squeeze past Thailand in the Asian Cup semi-final.

Video Assist Referee orders Mainz 05 and Freiburg players to return to field for penalty

The players of Mainz 05 and Freiburg were ordered back onto the pitch having gone to the changing room at halftime, because the video assistant referee awarded a penalty for a handball in an eventful Bundesliga game on Monday.

Players ordered back onto field after half-time whistle because of VAR

The players of Mainz 05 and Freiburg are ordered back onto the pitch, having gone to the changing room at half-time, because the video assistant referee awarded a penalty for a handball in an eventful Bundesliga game.

Watch the goal that put bottom-of-the-ladder West Bromwich ahead of Manchester United

West Bromich Albion score over Manchester United, securing the EPL win for Manchester City.

Man U hands arch rivals City the Premier League title with loss to West Brom

Manchester United gifts bitter rivals City the Premier League title after losing 1-0 at home to West Brom, the bottom-placed team that had previously won only three games this season.

Matildas qualify for World Cup thanks to Sam Kerr

The Matildas have come back from the brink to snatch a late 1-1 draw against Japan in the Asian Cup, sealing qualification for the World Cup in the process.

Sam Kerr sends Matildas to World Cup with late equaliser against Japan

The Matildas come back from the brink to snatch a late 1-1 draw against Japan in the Women's Asian Cup, sealing qualification for next year's World Cup in the process.

Sport at its best when it transcends the single-minded pursuit of victory

You might not have believed it from the actions of our cricketers, but the Commonwealth Games has helped prove sport is about much more than celebrating individual supremacy in a field of the most able.

By Steve Wilson

Ronaldo scores injury time penalty after Buffon red carded

Juventus goal keeper, Gianluigi Buffon, is red carded after appearing to shout at the referee following a penalty decision. Ronaldo scores the penalty, putting Real Madrid through to the semi finals of the Champions League.

Ronaldo's 98th minute penalty saves Real Madrid in Champions League thriller against Juventus

A day after seeing their Spanish rivals blow a three-goal lead, Real Madrid nearly did the same thing, before a late Cristiano Ronaldo penalty in a Champions League cliff hanger.

Asian Cup: The Matildas put on a spectacular performance, winning 8-0 against Vietnam

The matildas progress to the top of Group B with an 8-0 win against Vietnam in the Asian Cup

Roma stuns Barcelona to pull off one of the Champions League's biggest comebacks

AS Roma pulls off one of the great Champions League comebacks, knocking Barcelona out with a remarkable 3-0 win in the quarter-finals, while Liverpool's Mo Salah scores his 39th goal of the season to eliminate Manchester City.

Matildas one step closer to World Cup after 8-0 win over Vietnam

The Matildas overpower Vietnam and move a step closer to World Cup qualification thanks to a double from star Sam Kerr and Kyah Simon's first goal since a long injury lay-off.

Pressure mounts for David Chung to resign as President of PNG Football Association

Papua New Guinea's Vice Minister for Sports Wesley Raminai has called for David Chung to resign as President of the PNG Football Association after he abruptly quit as a Vice President for the sport's world governing body, FIFA.

Catherine Graue

Highs and lows of gender equality in sport: world record breakers kicking goals for change

After playing the highest altitude football match ever, on top of Mount Kilimanjaro, Equal Playing Field set another record with an all-female game 400m below sea level, all to raise awareness over gender inequality in sport and inspire women and girls across the globe.

By Steve Wilson

Cristiano Ronaldo scores with bicycle kick

Portuguese soccer player Cristiano Ronaldo has scored a spectacular goal for Real Madrid in the European Champions League against Juventus.

Ronaldo's bicycle kick stunner helps Real Madrid down Juventus in Champions League

Cristiano Ronaldo has scored 119 goals in the Champions League, and his bicycle kick in a 3-0 win over Juventus is being lauded as one of his best.

The football program kicking goals for young migrants in Melbourne

Hundreds of boys and girls from migrant backgrounds are packing out fields across Melbourne, using football training sessions to help build friendships and social skills.

By Tynan King

Sydney FC prove 'doubters' wrong with historic A-League premiership win

After becoming the first A-League club to win consecutive league titles, Sydney FC coach Graham Arnold wants his side to keep breaking records.

Despite controversies, Putin will bathe in positive coverage during the World Cup

If the Kremlin can comfortably control the outcome of a supposedly democratic presidential election, then surely it has a solid chance of pulling off the World Cup without too many major problems.

By Europe correspondent James Glenday

World Cup Power Rankings: Movers and shakers after round of international friendlies

With all 32 World Cup teams involved in this week's round of international friendly matches we re-assess each side's chances when it comes to the big dance.

Danny Vukovic the hero as Socceroos battle to a draw against Colombia

After being humbled 4-1 by Norway, an improved Socceroos side keeps Colombia at bay, with the 0-0 result sealed when Vukovid saved a penalty in the 85th minute.

Been bogged down by ball tampering news? Here's what you missed

Ricciardo's fine drive, a Socceroos loss, a Matildas win, Kokkinakis' slaying of a giant, and Ben Simmons becoming play-offs-bound — a lot's happened in sport besides ball tampering.

By Jon Healy

Socceroos dodge World Cup boycott in fallout from Russian poisoning

Foreign Minister Julie Bishop calms fears the Socceroos could formally boycott the World Cup in Russia, as part of retaliation over the attempted murder of a former Russian double agent in the UK.

By political reporter Jackson Gothe-Snape

Socceroos striker Tim Cahill confident he can make fourth World Cup

Socceroos great Tim Cahill is confident he will be ready to play at a fourth World Cup despite a lack of playing time at Millwall.

Matildas coach backs captain Lisa De Vanna to keep shining at 2019 World Cup

Lisa De Vanna scores a double as Australia warms up for next month's Asian Cup in Jordan with a 5-0 thumping of Thailand in Perth on Monday night.

Player dies after soccer ball hits his chest during match in Croatia

Players and officials were shocked after footballer Bruno Boban collapsed and died after being struck in the chest by the ball from a seemingly harmless kick in a match in Croatia.

Croatian soccer player dies on pitch after being struck by ball

Dramatic footage captures the moment Croatian soccer player Bruno Boban collapses and dies on field moments after being struck in the chest by a ball at close range.

Socceroos thrashed by Norway 4-1 in friendly

Bert van Marwijk's tenure as Australia coach ahead of the World Cup has begun in dismal fashion, with Norway thrashing the Socceroos 4-1 in a friendly in Oslo.

Socceroos dealt a rude awakening as Norway dominates van Marwijk's debut

Bert van Marwijk's tenure as Australia coach ahead of the World Cup begins in dismal fashion, with Norway thrashing the Socceroos 4-1 in a friendly in Oslo.

Matildas midfielder's Seattle move on hold after rival club called 'dibs' on her

Being "discovered" by American talent spotters is meant to be the ultimate dream for a rising sports star, but not so for Matildas veteran Elise Kellond-Knight.

A-League title up for grabs as Sydney FC loses 'invincible' aura

The idea that all Sydney FC need do to claim another A-League title is turn up and collect the trophy is debunked thanks to a drop in form just when it matters most.

By Steve Wilson

Southgate says England should not boycott World Cup in Russia

With rising diplomatic tension between Britain and Russia over a poisoning case, England football manager Gareth Southgate says it is a "serious matter" but that his team should still go to June's World Cup.

A super, super, super, top player: Conte gushes with praise for Messi

Chelsea Head Coach Antonio Conte heaps on praise for Lionel Messi despite 4-1 defeat against Barcelona in the Champions League.

'Joyous' Messi sends records tumbling as he dismantles Chelsea in Champions League

It seems barely a Barcelona match goes by without Lionel Messi breaking a record or reaching a milestone, and his masterful performance against Chelsea in the last 16 of the Champions League on Thursday saw more of the same.

By Dan Colasimone

Messi scores his fastest ever goal against Chelsea

Lionel Messi scores in the 128th second in the Champions League match against Chelsea. Messi also racked up his 100th Champions League goal, netting the third goal for Barcelona.

Melbourne Victory striker Besart Berisha furious at being substituted

Gesticulating and yelling, the fiery Albanian stormed past Kevin Muscat to take his place on the bench.

Cahill makes the cut as van Marwijk names final Socceroos squad

New Socceroos coach Bert van Marwijk retains four uncapped players in his maiden 26-man squad for World Cup warmups against Norway and Colombia, with long-serving striker Tim Cahill also making the cut.

Manchester United knocked out of Champions League in shock loss to Sevilla

Manchester United suffer a shock exit in the Champions League, with two goals in four minutes from Sevilla's Wissam Ben Yedder ending their hopes of reaching the quarter-finals.

Muscat defends substituting furious star striker Berisha in ACL match

Melbourne Victory coach Kevin Muscat says he makes no apology for substituting star striker Besart Berisha in last night's Asian Champions League 1-0 win over Japanese club Kawasaki Frontale, despite the fiery Albanian's fury as he stormed off.

Greek soccer officials suspend league

Greek soccer officials suspend league after PAOK's gun-toting owner invades pitch

Greek soccer league suspended after team owner invades pitch with gun

Greece indefinitely suspends its top soccer league after the owner of PAOK Thessaloniki marched onto the field carrying a gun following a disputed goal in a match.

Desperate measures for the Matildas

The Matildas women's football team resorted to a nude calendar as a way of gaining attention and sponsorship deals in the lead up to the 2000 Sydney Olympics.

Why female footballers no longer take their clothes off to be noticed

For years the cards seemed stacked against Australian women footballers. Men stopped them from playing, insults were hurled as they trained and they couldn't afford gear that fit. Now the Matildas are the darlings of Australian sport, 40 years in the making.

By Jennifer Feller

Why Sam Kerr's snub from World XI may not be quite what it seems

Matildas superstar Sam Kerr has been left off the FIFPro World XI list. But the reason for her omission may have less to do with her quality or standing in the game and more with where she plays.

By Steve Wilson

Thousands gather to farewell 'grande capitano' Davide Astori

His death at the age of 31 stunned fans and teammates — now Fiorentina skipper Davide Astori has been farewelled in an emotional funeral service in Florence.

Fans and players bid farewell to Fiorentina captain Davide Astori

Thousands of fans and dozens of footballers say goodbye to Fiorentina captain and Italy international Davide Astori, who died suddenly at the age of 31.

Graham Arnold 'excited' about coaching Socceroos

Sydney FC coach Graham Arnold says he feels confident in his new role as Socceroos coach.

Graham Arnold confident he will 'do a great job' as next Socceroos coach

Graham Arnold learned much when he first coached the Socceroos more than a decade ago and he is adamant he will not make the same mistakes second time around as he targets Asian Cup and World Cup success.

By Steve Wilson

Adelaide United sale to investors result of 'handshake agreement'

Prominent Adelaide lawyer Greg Griffin says the sale of the A-League side Adelaide United was the result of a handshake agreement he had with Robert Gerrard, one of his fellow owners.

By Matthew Smith

Arnold to take over as Socceroos coach after World Cup

When the Socceroos' World Cup campaign is done and dusted, Graham Arnold will step in as Australia's long-term coach, hoping to convert his glories with Sydney FC into international success.

Matildas fall short against Portugal in Algarve Cup play-off

Australia's women can't find the magic on a wet, windy night in Albufeira as they ultimately place fourth in the invitational football tournament.

The Jets are the against-the-odds A-League success story we should all get behind

How the basement-dwelling Newcastle Jets turned things around in a season, became an antidote to A-League negativity and may even have boosted the Socceroos' World Cup ambitions in the process.

By Steve Wilson

World Cup Power Rankings: All 32 teams rated from best to worst

With fewer than 100 days until the 2018 FIFA World Cup kicks off in Russia, we take a look at all 32 teams involved and rate them based on their chances in the tournament.

Jones recalled as van Marwijk names his first Socceroos squad

New Socceroos coach Bert van Marwijk puts Australia's regular trio of goalkeepers on notice by rewarding Ange Postecoglou-era outcast Brad Jones for his stunning form with Feyenoord.

Matildas fall short of Algarve Cup final despite win over China

Coach Alen Stajcic plans to use the Matildas' third-place Algarve Cup play-off to give fringe players valuable minutes before next month's World Cup qualifiers.

Fiorentina captain Astori dies of sudden illness, Serie A matches postponed

Fiorentina captain Davide Astori, 31, dies suddenly, prompting a postponement of football matches in Italy's Serie A.

10-man Jets inflict Sydney's second loss of the season

Sydney FC lose only their second game in 22 matches, as the Newcastle Jets thrill the crowd at Hunter Stadium with a win after spending 75 minutes with 10 men.

By Andrew McGarry

Portugal ends Matildas winning streak

The matildas have been held to a 0-0 draw by Portugal, ending their eight-match winning run.

Matildas' winning run comes to an end thanks to ludicrous penalty decision

A 0-0 draw against Portugal in the Algarve Cup is by no means a bad result, but the Matildas will be nonetheless disappointed their unprecedented winning streak has come to an end at eight games.

A-League flare-up continues catastrophic season for competition caught in a bind

The latest round of sanctions and outrage over flares highlights the A-League's dilemma of balancing fans' passion and behavioural standards, writes Richard Hinds.

By Offsiders columnist Richard Hinds

Matildas defeat Norway 4-3 at Algarve Cup

The Matildas have scored a goal with the final kick of the game to beat Norway 4-3 in the group stage of the Algarve Cup. Sam Kerr broke the national team's record by scoring in seven international fixtures in a row.

Last minute strike seals dramatic Matildas win as Kerr sets new standards

Sam Kerr scores in a seventh consecutive match as the Matildas continue their winning run with a last minute 4-3 victory over Norway at the Algarve Cup.

Neymar's dad says PSG superstar out for six to eight weeks

The world's most expensive footballer has his World Cup season disrupted, with his father saying he will spend at least six weeks on the sidelines after breaking his foot.

Soccer fans banned from stand for firing up flares

The Western Sydney Wanderers will close the Red and Black Bloc supporter area for one game, after fans lit flares during the Sydney derby.

By Andrew Griffits

FIFA delegates return home to consider embattled FFA's future

The long and difficult road to reform in the running of Australian football will now take a short detour to Zurich.

By Steve Wilson

David De Gea's show-stealing save

Red Devils keeper David De Gea makes an astonishing save to deny Sevilla striker Luis Muriel.

Is this the save of the season from Manchester United's De Gea, or the miss of the season?

The highlight of an exciting 0-0 Champions League draw between Sevilla and Manchester United is a stunning point-blank save from Red Devils keeper David De Gea. But should striker Muriel have done better?

How Chelsea (nearly) masterminded the perfect game against Barcelona

Struggling Chelsea boss Antonio Conte's master plan for beating Barcelona so very nearly resulted in the "perfect game" he was striving for — only for Lionel Messi to intervene yet again.

By Dean Bilton

SA soccer program aims to boost number of female coaches

A program in Adelaide is hoping to attract more women into sports coaching to match the strong recent growth in women's sport.

By Loukas Founten

Melbourne City fulfilling the promise of Australian women's football, not stifling it

Melbourne City's runaway success in the W-League may attract jealousy and resentment, but it is providing Australian football with the blueprint to build a stronger audience.

By Offsiders columnist Richard Hinds

Melbourne City claims historic third W-League title

In all three of its seasons Melbourne City has lifted the W-League's most prized silverware, with the latest triumph courtesy of a 2-0 defeat of Sydney FC.

Jets coach Merrick fired up about you guessed it ... VAR

An A-League coach fuming about the controversial VAR? No surprise there, except the one doing the complaining is a previous supporter, Jets coach Ernie Merrick.

'Child molester on an industrial scale': Former soccer coach guilty of abusing boys

For decades Barry Bennell's victims stayed silent but say now their voices have been heard as the former soccer coach is found guilty of child sex crimes.

Will A-League fans ever care about the Asian Champions League?

This week saw Australia's best-supported and best-performing football teams open their campaign in the continent's most prestigious club competition — and virtually no one turned up to watch.

By Steve Wilson

A-League clubs told Tasmanian FIFO games over, homegrown team the priority

The boss of Football Federation Tasmania issues a bold statement to mainland A-League clubs: "We don't want you anymore".

By Chris Rowbottom

Socceroos' Ryan saves Brighton's bacon with 90th-minute penalty heroics

You'll be fist-pumping along with him when you see Mat Ryan's magnificent 90th-minute penalty save to salvage a precious Premier League point for Brighton.

Australian coach takes over Arsenal women's team amid equal pay debate

Former Melbourne coach Joe Montemurro is headhunted from the A-League with one mission — to get Arsenal's women back on top of the table.

By Europe correspondent Lisa Millar

Six more wins, and Sydney FC will break the A-League points record — again

Sydney FC's 4-0 smashing of Melbourne City has the A-League champions ahead of their record-setting pace from last season.

Former Roar, Man Utd midfielder Liam Miller dies from cancer aged 36

Liam Miller, who played for the Brisbane Roar in their 2013-14 championship season after stints with Celtic and Manchester United, dies aged 36 after being diagnosed with pancreatic cancer.

'Unacceptable' that women playing sport have nowhere to change

For years, women and girls around the country have been getting changed on the side of the oval and in cars, or arriving early because their ground only has one changeroom. And according to new research, it's making many give up playing sport.

By Joanna Crothers

Never mind the denials, Tim Cahill is hell bent on more World Cup heroics

In his first press conference back at Millwall, Tim Cahill told the world he hadn't just returned to play at the World Cup. He was half right — he wants to play well at the World Cup.

By Dean Bilton

Australia's 2022 World Cup bid shed light on the game's current woes

FFA's failure to learn from the past and to go forward with wisdom helps explain why Australian football is still struggling to fulfil its vast potential, writes Richard Hinds.

By Offsiders columnist Richard Hinds

A-League hopes new e-sports venture will boost soccer's fan base

Australia is about to take a big leap into the electronic sports world, with the launch of A-League soccer's E-League competition.

By Loukas Founten

Bert van Marwijk will coach the Socceroos 'his way' at the World Cup

New coach Bert van Marwijk immediately puts his stamp on the Socceroos as he takes charge in the build-up to the World Cup in Russia.

By national sport editor David Mark

George Calombaris wins appeal against assault conviction

The celebrity chef wins his appeal against a conviction for punching a teenager at the 2017 A-League grand final, in a moment he described as a "brain freeze".

By Nicole Chettle

Cahill rejoins Millwall in build-up to Socceroos' World Cup tilt

Tim Cahill rejoins Millwall on a short-term deal ahead of the Socceroos' 2018 FIFA World Cup campaign in Russia.

Mariners' Brama gets two games for 'disgusting' tackle on Roar's Gameiro

Central Coast Mariners midfielder Wout Brama is let off with a two-match ban for his tackle that left Brisbane Roar forward Corey Gameiro in tears.

Van Marwijk pick suggests change of direction for Socceroos, Postecoglou says

Ange Postecoglou expects the Socceroos to switch back to a "more pragmatic" style at the World Cup after the appointment of Bert van Marwijk as coach.

Brama awaits fate for 'disgusting' tackle on Gameiro

Central Coast Mariners midfielder Wout Brama faces a nervous wait for the A-League match review panel to ponder his horrible tackle which left Brisbane Roar forward Corey Gameiro in tears.

VAR controversy in England as Liverpool crash out of FA Cup to West Brom

Teething problems have plagued the video review technology system in the A-League, and now English football is getting a taste of the same in the FA Cup fourth round.

Meet Australian sport's next big thing — and he's never even scored a goal

Marcus Gomes is 20 years old, packs a slight frame and — with not one A-League goal to his name — has become one of the hottest signings in Australian soccer.

By Kearyn Cox

Political rift between PNG's rival soccer factions shows no signs of healing

The officially sanctioned National Soccer League kicks off the 2018 season with just seven clubs as the rival breakaway National Premier League, which started life with 12 clubs, plans to add even more when its new season starts later in the year.

By Richard Ewart

A-League video referee proves almost 99pc accurate

Since the A-League started relying on video back-up for its referees, the accuracy of decision-making has improved, a study finds.

By Loukas Founten

Matildas star Sam Kerr named Young Australian of the Year

Matildas striker Samantha Kerr adds another award to her name, being recognised as Young Australian of the Year for 2018 for her on-field achievements and work as an advocate for women's sport.

By Elise Pianegonda and staff

Meet Bert Van Marwijk: The Dutch pragmatist taking Australia to the world

He's lifted European club trophies and taken his native Holland to a World Cup final, all while his football philosophy has faced scrutiny — meet Bert Van Marwijk, the man who carries our hopes in Russia.

By Dean Bilton

Socceroos go Dutch for World Cup with Van Marwijk appointment

Bert Van Marwijk, who led the Dutch to the World Cup final in 2010, says he won't be going to Russia just to make up the numbers after taking the reins from Ange Postecoglou.

'Never had a chance': Australia's m World Cup bid was doomed from the start, says Blatter

In 2010, Australian taxpayers tipped million into the bid to host the 2022 football World Cup but, according to former FIFA president Sepp Blatter, our time zone meant "Australia had no chance" of hosting football's showpiece tournament.

By Europe correspondent Steve Cannane

Brisbane Roar a mess as peeling numbers and shock loss cause ACL embarrassment

The Roar's golden days of old look miles away after a terrible Asian Champions League loss to Filipino side Ceres, which includes farcical scenes as players' numbers peel off the back of their shirts.

By James Maasdorp

Graham Arnold rules himself out of Socceroos coaching job

Sydney FC coach Graham Arnold rules himself out of contention to coach the Socceroos at the World Cup, meaning the national team will likely be headed by a foreign coach in Russia.

Arnold reveals FFA talks about coaching Socceroos

Graham Arnold confirms he is among the candidates to replace Ange Postecoglou as Socceroos head coach ahead of the World Cup in Russia after speaking to the FFA.

The soccer skills and tricks impressing even Real Madrid

A Toowoomba teenager known online for his array of football-bending tricks and shots has landed himself a new legion of fans — world-famous Real Madrid and its 106 million social media followers.

By Anna MacDonald and Patrick Williams

Millwall denies reports Cahill is on verge of return to English football

English Championship club Millwall says there is "nothing in the rumours" that Socceroos veteran Tim Cahill will return to the team that kicked off his storied career.

Brosque backs Arnold to return to international coaching ranks

Sydney FC captain Alex Brosque backs Graham Arnold to return to international coaching, days after the 52-year-old revealed he had been approached about a number of foreign roles.

By Patrick Galloway

A-League is producing fantastic football, all that's missing are the fans

The football's never been better, but the crowds have rarely been worse, and the blame lays squarely with the FFA's massive marketing fail.

By business reporter (and football fanatic) Michael Janda

Muscat confused by video review as Victory lose to Wellington

Victory's chances of a win over the Phoenix are cruelled after defender Rhys Williams is red-carded in the eighth minute for his tackle on Andrija Kaludjerovic.

Money was the aim, says Borussia Dortmund bus bomber

A German-Russian man admits he staged bomb attacks on the bus of the Borussia Dortmund football team last April but says he did so only as part of a money-making scheme and not to harm or kill anyone, according to his lawyer.

Sydney FC's dominance continues with cruisy win over Brisbane Roar

Defending A-League champions Sydney FC pile more misery on the battling Brisbane Roar with a comfortable 3-0 victory at Lang Park.

The Pacific Year in Soccer - the year the world took notice of the talent in the Pacific islands

2017 was the year in which the rest of the world took notice of soccer in the Pacific, after Vanuatu scared the life out of Mexico and Germany at the Under 20 World Cup. Meanwhile the domestic split in PNG saw the formation of a breakaway Premier League, Fiji set out on their World Cup Mission 2026, and Kiribati won a place in the alternative World Cup, the 2018 CONIFA World Cup. Richard Ewart is joined by the founder of the Football in Oceania website Ola Bjerkevoll to mull over the big talking points of the year.

Richard Ewart

Philippe Coutinho bound for Barcelona in 4m deal

English Premier League club Liverpool agrees to sell the 25-year-old Brazilian midfielder, making him one of the most expensive players in football history.

McCormack scores twice as City beats Phoenix

Ross McCormack's double has a dose of Daniel Arzani wizardry, as Melbourne City enjoy a 2-1 comeback win over Wellington Phoenix at AAMI Park.

Mariners' subs deny Victory in Geelong draw

Melbourne Victory miss out on the maximum points after a 1-1 draw with Central Coast Mariners in their A-League encounter in Geelong.

Defence key as Adelaide defeats goalless Perth Glory

Adelaide United coach Marco Kurz reserves special praise for stand-in goalkeeper Daniel Margush after a 3-0 win over Perth Glory.

Wanderers too strong for the Roar in Brisbane

Brisbane Roar's miserable season continues with a 2-0 defeat to the Western Sydney Wanderers at Lang Park.

Arsenal and Chelsea draw 2-2 in Premier League thriller

Arsenal and Chelsea make a mockery of talk of player fatigue at the end of a festive slog of Premier League action, as Hector Bellerin's stoppage-time stunner earns the Gunners a 2-2 draw in a scintillating London derby.

Sky Blues leave it late to earn draw with Jets

Four days after Sydney FC thrash Perth 6-0 at the SFS, the defending champions find themselves rattled and very nearly humbled by the Jets.

Man City resumes normal service with classy win over Watford

Manchester City returns to winning ways and restores its Premier League lead to 15 points with an emphatic 3-1 victory against Watford.

Klavan gives Liverpool dramatic late win, United beat Everton

Liverpool hand Burnley a rare away loss at Turf Moor, while Manchester United rise to second on the Premier League table with a win on Merseyside.

Wanderers beat Melbourne City to ease pressure on Gombau

Spanish striker Oriel Riera ends his goal drought and takes some pressure off compatriot Josep Gombau with a starring role in Western Sydney Wanderers' 2-1 home win over fading Melbourne City.

Hinds: Forgotten Aussie football suffering serious hangover

As football in Australia enters a troubled new year, the A-League's vanishing profile is giving the game a major headache, writes Richard Hinds.

By Offsiders columnist Richard Hinds

Mariners, Phoenix end 2017 with goal-less draw

Neither side really looked like scoring in a dour New Year's Eve contest leaving the Wellington Phoenix last and the Central Coast Mariners in eighth.

Struggling Manchester United drops to third as Liverpool, Chelsea win again

A toothless Manchester United is held to a goal-less draw by Southampton as wins for Liverpool and a rampant Chelsea see the Red Devils drop to third on the Premier League ladder.

10-man Roar win in Adelaide as Sydney FC crushes Glory

Brisbane Roar holds on to beat Adelaide United with 10 men, while A-League leaders Sydney FC crush Perth Glory 6-0.

Victory get the win over Jets in Melbourne

Melbourne Victory jump to third on the A-League table with a 2-1 defeat of Newcastle on Friday night — and Besart Berisha got back on the scoresheet.

Former world footballer of the year George Weah elected Liberian president

George Weah, a former AC Milan and Chelsea striker and the only African to be named the best footballer in the world, will be the next president of Liberia after beating the country's Vice President in an election.

Liberia's soccer star George Weah weeps with joy over presidential election win

Liberia's George Weah was being hailed as president before official run-off election results were announced. The election commission urged people to wait for official counts.

Van Dijk most expensive defender after 9m Liverpool move

Liverpool breaks the world transfer record for a defender by signing Virgil van Dijk from Southampton in a move worth up to 9 million.

Can sport explain globalisation and antisemitism?

The sport industry is doing away with hunches and intuition, using data and research to evaluate players, strategies and even leagues and turning to economics, writes Tim Harcourt.

By Tim Harcourt

It's all about Harry as Kane smashes goal-scoring record in Spurs win

A Harry Kane hat-trick gives Spurs a crushing win over Southampton, while the star striker claims a 22-year-old Premier League scoring record.

The Boot Room: December 23

A Festive period Boot Room looking back at 2017. Sydney FC coach Graham Arnold looks back at their championship winning season while Ned Hall runs through the 1st half of season 2017-18

Sydney FC demolish the Phoenix, Milligan's penalty edges Melbourne Derby for Victory

Table-topping Sydney FC prove far too good for Wellington Phoenix in New Zealand's capital, cantering to a 4-1 win.

Foxe walks as Wanderers suffer heavy defeat to Jets

The fallout of Josep Gombau's troubled Western Sydney Wanderers tenure in the A-League has begun with the departure of assistant coach Hayden Foxe.

Choose the best person for the Socceroos job, Australian or otherwise: Ange

The man who quit the Socceroos post says coaches should not be categorised by nationality and the FFA should select the person best suited to the position.

Aloisi waves off pressure talk as Roar sunk by Glory comeback

The Roar control proceedings for 80 minutes on Thursday night against Perth, before two Glory goals in as many minutes added further misery to the Roar's season.

Bailey Wright's Bristol City knocks out Man United in League Cup shock

Socceroo Bailey Wright captains second-tier club Bristol City to a sensational 2-1 victory over defending champions Manchester United in the English League Cup quarter-finals amid late and wholly improbable drama.

FFA to put the A-League brakes on controversial VAR

A-League chiefs move to end hysteria around the world-first Video Assistant Refereeing (VAR) trial, tweaking interpretations of the rules which should result in far fewer interventions.

Postecoglou to return to club coaching with Japanese side

Outgoing Socceroos boss Ange Postecoglou's next coaching assignment will be in Japan, with the Asian Cup winner set to take control of J-League club Yokohama F Marinos.

Another gong for Kerr, with selection in world team of year

Matildas star Samantha Kerr gains further international recognition with selection in the IFFHS women's world team of 2017.

Griezmann backtracks over 'insensitive' blackface tweet

Atletico Madrid star Antoine Griezmann apologises after posting an image of himself in blackface as part of a fancy dress party costume.

Hinds: Review systems have benefitted other sports — so why not football?

Review systems in sport are always controversial but Central Coast Mariners' coach Paul Okon's broadside against the Video Assistant Referee this weekend should not be dismissed out of hand, Richard Hinds writes.

By Offsiders columnist Richard Hinds

Victory beat Roar away to move into top six

Melbourne Victory have made a move into the A-League's top six with a 2-1 win on the road against Brisbane Roar.

VAR killing football for fans, says incensed Okon

Angry Mariners coach Paul Okon pledges to appeal against red cards handed to Wout Brama and Jake McGing from Saturday night's controversial loss, as the Video Assistant Referee yet again comes under the spotlight.

VAR controversy mars Wanderers' win over nine-man Mariners

The Video Assistant Referee has again been a focal point as the Western Sydney Wanderers recorded a 2-0 win over nine-man Central Coast Mariners.

Sydney FC pip 10-man Melbourne City in 3-1 win

Sydney FC overcomes Melbourne City 3-1 to maintain its grip on top spot on the A-League ladder.
Football - ABC News (Australian Broadcasting Corporation)
Green genes help Brooks Koepka fashion U.S. Open title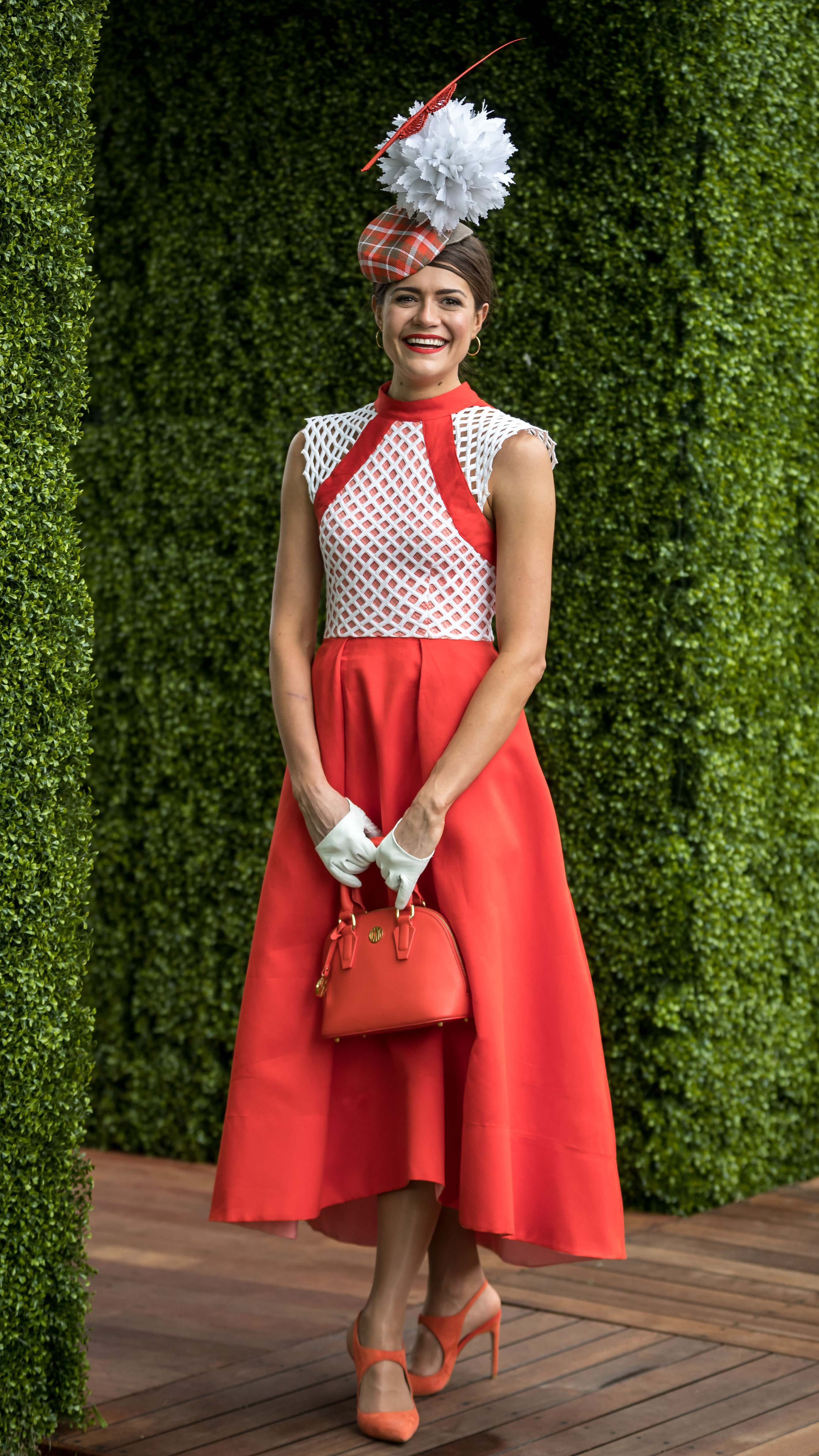 Seeland Field 17 Inch 4mm Wellingtons - Olive.uk
Cup Carnival - Wellington Cup
Event Centre -.nz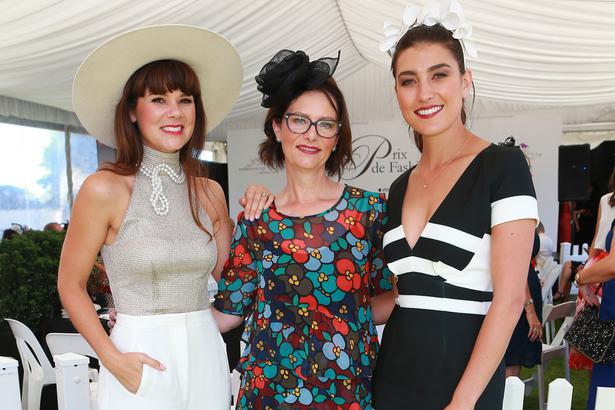 Melbourne Cup horses, odds, tips Form guide, odds, horses