What a girl wants fashion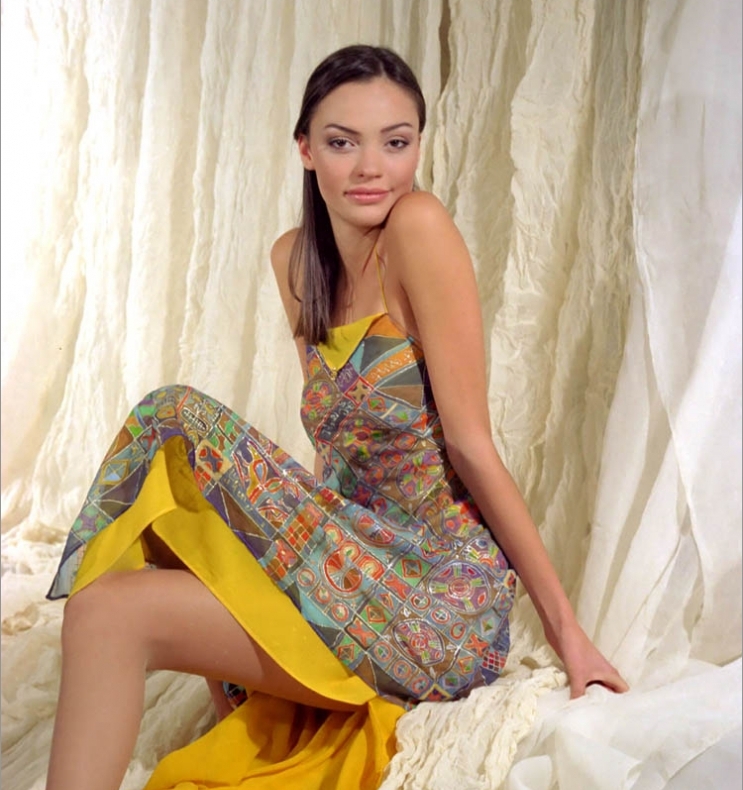 BEAUTY, FASHION
Link StickyNovember 22, 2015 itgirlwants Leave a comment
Although Lauren Makk focuses on interior design while co-hosting ABC tv's FabLife, she also presents herself with a fierce, accessible fashion sense. Copying her look is quite easy. Here are some ways to do just that.
Lauren Has Awesome Yet Affordable Jewelry.
A simple strand of pearls not only finishes this textured outfit but also adds luster to Lauren's face.
She Knows How to Look Comfy-Casual Without Being Sloppy.
The Oklahoma-native often wears a casual denim shirt with tailored, classic pieces like this leopard pencil skirt.
Her Casual Pieces Juxtapose with Her Sparkly Items.
Here the show-host contrasts a large buffalo print with cz-encrusted jewels for the perfect hi-low effect.
Lauren Rocks a Variety of Textures to Achieve a Rich Look.
Not only does her sequin top play off a buttery leather jacket but also her pearly-manicured long nails harmonize with dewy makeup and lustrous stilettos.
Her Perfect Beauty Looks are Foundations for Her Fashion.
From girly hairstyles to long nails and on-point makeup, Lauren doesn't cut corners with her beauty routines which act as anchors for her fashion ensembles.
Advertisements #ABC#ABCdaytime#ChrissyTiegen#earrings#FabLifeShow#
fashion
#beauty #LaurenMakk#JoeZee#LeahAshley#outfits#pearls#plussize#talkshow#television#TyraBanksbraceletglamourjewelrynecklacestyle
FASHION
Link StickyNovember 14, 2015 itgirlwants Leave a comment
If you're like me you can't resist tuning into Scream Queens for the jewelry and style. And most of the jewelry is easily accessible at under . I've done the legwork finding where you can shop for these fabulous items whether you want to treat yourself or put them away for Christmas.
Chanel #2's Sparkle Link Bracelet.
Zayday's Oversized Blue Link Necklace.
Chanel Oberlin's Pearl Bracelets.
Chanel #6's Cherry Necklace.
#Arianna Grande#Christmas#Emma Roberts#
fashion
#Leah Michelle#ScreamQueens#shopyourtv#televisionjewelleryjewelry
BEAUTY
Link StickyOctober 29, 2015 itgirlwants 1 Comment
Intricate buns. Luxuriant curls. Clever new styles. These awesome hair looks have filled my Instagram feed over the past day. Which style is your favorite?
#beauty#bobs#braids#buns#curls#gorgeous#hairstyles#Instagramblondbrunettehairredhead
FASHION
Link StickyOctober 25, 2015 itgirlwants 4 Comments
If the thought of wearing army green leaves you with a case of the yawns, you're not alone. It's always been a bit too drab and depressing for me, however, I've started noticing the little tricks of stylish women who manage to make the shade of military fatigues downright glam, elegant and sexy.
Here she uses a flirty skater skirt in army green to not only show off her legs and a tan, but also adds sexy black strappy sandals…
Using green as a vest she counteracts the drabness with pops of white polka dots and scintillating CZs in her necklace which act as complexion-boosters for the face.
The fit and flair of this dress with ribbing to accentuate an hourglass figure, a circle neck to stay away from the face and frilly shoulders provide enough femininity to ward off the sloppiness that oftentimes accompanies this color.
Adrienne Bailon uses her skin tone and hair color to balance and accentuate this black and green look with matte gold jewelry.
Here Polyvore stylist @johna-cameron uses optic white in a tight knit to add zest to an otherwise toned-down ensemble. Very elegant, don't you think?
This may sound strange but the key here is to pay attention to the color of the banner moniker on this magazine cover. Adding the hot pink shade of the ELLE letters to your army green ensemble–in the form of jewelry, scarves and handbags–would work wonders toward making Princess Madeleine's classic trench really pop.
Love her or hate her, the late Joan Rivers was often on the best-dressed list. Here she uses black as an anchor and contrasting color, keeps the drab green away from her face and adds glow with matte gold accessories.
#AdrienneBailon#armygreen#elegant#
fashion
#wardrobegreenstyle
PLANNERS
Link StickyOctober 24, 2015 itgirlwants Leave a comment
If you are like me you love the current paper planner craze for a number of reasons. One of those reasons propels you to overcome procrastination by viewing the creativity of those in the planner community. And the community never ceases to amaze me at how it uses graphics, 3D elements and bright colors to give planner dividers the magic touch. Here are some of the best dividers I've seen in the past month. Be sure to share photos of yours in the comment section if you'd like them featured in a future post.
#AlexisGiostra#EmilyLey#ErinCondren#kikkik#LifePlanner#Mambi#MarthaStewart#organize#planner#planneraddict#plannercommunity#plannerdividers#plannerguru#plannersupplies#strangeandcharmed#Target#theresetgirletsyFilofax
BEAUTY, FASHION
Link StickyOctober 19, 2015 itgirlwants Leave a comment
Although its focus is beauty and makeup, this weekend's BeautyCon in NYC was complete with fabulous fashion. Many outfits are easy to copy. Here are some of my favorites.
A simple striped knit dress cinched with a black belt or scarf and finished with black tights make this combination pulled together and eye-catching.
You probably already have a black jacket, strappy sandals and the white crop top in this look. A teal pencil skirt pops the ensemble so you might want to invest in one available here. You could substitute a mustard or red straight skirt if you already own either of them.
Layered pendant necklaces are the focus of this combo. They're also handy to have on hand for the '70's vibe happening in fashion right now.
The theme of this outfit is white. White lace top, white strappy sandals, white bag and white-washed jeans. Again you probably have a majority of those items in your closet.
A white blazer over a black and white print dress and nude heels make the look on the right effortless. An all-black ensemble is always a good idea and the attendee on the left edges it out with a leather jacket and bold silver statement necklace.
A red tribal print mini skirt like this makes this outfit come alive. Again, you probably already own a short black leather jacket, black tights and black boots.
Army green is a must-have for this fall. Here the attendee looks stylish, comfy and coordinated in a long-sleeve mock-neck crop top and pencil skirt seemingly in a knit fabric.
An unexpected color-combo of navy and dark brown combine to make this modern preppy look. Off-white pants added to the ensemble.
Related articles
3 On-Trend Ways To Wear A Knit Pencil Skirt
The Jeans Hack Girls Who Hate Pants Will Love
#2015#beautycon#black#fall#
fashion
#
fashion
#beauty #beautycon#NYC#whitegreenstyle
FASHION
Link StickyOctober 16, 2015 itgirlwants Leave a comment
Among the gorgeous clothes featured at Tokyo Fashion Week's spring 2016 collections, I fould myself focusing on the details, especially the bags, jewelry and accessories. Here are some fun girly items I'll be adding to my closet over the next few months in prep for the new season. Which items do you plan to buy?
TIARAS.
The ubiquitous tiaras at Saint Laurent's show looked fresh and enhanced a number of different hair styles and hair colors. This one is available here.
SCARVES, BEAUTIFUL SCARVES.
Photo: Hermes SS2016
CHOKERS WORN OVER SCARVES.
Photo: Dior SS16
BOATER HATS.
Photo: Beautiful People SS16
BOWS.
Photo: Chanel SS16
Photo: Lanvin SS16
FRESH & CLEVER HANDBAGS.
Photo: Louis Vuitton SS16
Photo: Christian Dada SS16
#
fashion
#FashionWeekboatersbowshandbagshatslfwmbfwtmfwnyfwpfwplanner accessories supplies Erin Condren Kikki K. FilofaxscarvesSpring/Summer 2016tiarastokyofashionweektrends
FASHION
Link StickyOctober 11, 2015 itgirlwants Leave a comment
Black and red made a big statement not only on the runways of Spring 2016 fashion month but also in pop culture's tv shows, movies and real-time street style. With ruby and ebony hues being a natural fit for fall, why wait until next year to wear them? Here are some of my favorite combinations during the past month.
#black#celebrity#celebritystyle#ChristinaMilian#Dior#Elle#FabLife#
fashion
#GigiHadid#global#Instagram#KateSpade#Kenzo#Longchamp#LouisVuitton#MaryJBlige#MichaelKors#Periscope#popculture#runway#SelenaGomez#SS2016#streetstyle#tv#TyraBanks#womenswearclotheslfwlightintheboxmfwnordstromnyfwpfwredstyleVogue
BEAUTY
Link StickyOctober 9, 2015 itgirlwants Leave a comment
If you wear makeup you know that feeling of sheer panic when a cosmetics manufacturer stops making your favorite item. Why do they do this? Fortunately, there are ways to locate that much-loved lipstick, eye shadow or foundation you thought was gone forever. Here are some options.
MAX FACTOR PAN STICK FOUNDATION.
Available here for .00
CLINIQUE'S LONG LAST 'PARTY RED' LIPSTICK.
Available here for
MAC'S EYE SHADOW IN 'HAUNTING'.
Available here for
ESSIE NAIL POLISH IN A VARIETY OF COLORS.
Available here for .21
CHANEL'S POWDER BLUSH IN 44 NARCISSE.
Available here for
Disclaimer: The author of this blog receives no monetary compensation, gifts or free products for linking to the above products. Information and where-to-buy are provided as a courtesy.
#ChanelbeautyblushCliniquecosmeticsdiscontinuedmakeupEssieeyeshadowfoundationJulien MacDonaldlipstickMaxFactornailpolishWhat's in My Makeup Bag? 11 of My Favorite Cosmetics
FASHION
Link StickyOctober 7, 2015 itgirlwants Leave a comment
With so many coffee table books just now hitting newsstands, I had to check out the offerings in the fashion-designer and fashion-photography categories. If you are interested in redecorating your space or in leafing through gorgeous pages of outfit inspiration, here are 10 possibilities. Happy reading!
Manolo Blahnik. c2015, by Manolo Blahnik, et al.
Balenciaga. c2016, by Catherine Join-Dieterle, et al.
Fashion's Front Line. c2015, by Nilgin Yusuf.
Philip Treacy: Hat Designer. c2015, by Philip Treacy, et al.
Retro Fashion. c2015, by Lucinda Gosling.
Oscar de la Renta. c2015, by Andre Leon .
Giorgio Armani. c2015, by Giorgio Armani.
Fendi by Karl Lagerfeld Pre-order in 2015, by Karl Lagerfeld
Diana Vreeland: The Bazaar Years, 1936-1962. c2015, by Alexander Vreeland.
Grace: Thirty Years of Fashion at Vogue. c2015, by Grace Coddington.
#Chanel#
fashion
#FashionWeekAnnaWintourBalenciagabooksclothescoffeetabledecorDianaVreelandfashiondesignfashionphotographyFendiGiorgioArmaniGraceCoddingtonhandbagshatsKarlLagerfeldManoloBlahnikOscardelaRentapfwPhilipTreacyplanner accessories supplies Erin Condren Kikki K. FilofaxshoesstylevintagevintagefashionVogue
BEAUTY, FASHION
Link StickyOctober 4, 2015 itgirlwants 2 Comments
From Miami to NYC, Los Angeles to Green Bay and across the Atlantic to the UK, I scoured instagram this past Saturday night to bring you an international selection of date-night looks. Whether these women were enjoying a meal at a chic restaurant or dancing at Ball & Chain, they'll provide inspiration the next time you're planning a night out with your special someone.
Photo: @no1girl13 in Los Angeles
Photo: @the_sassykatboutique In Carver, MN
Photo: anonymous
Photo: @jany____ in Miami Beach, FL
Photo: @lola1989 in Sacramento, CA
Photo: @blingbar in Las Vegas, NV
Photo: @amy_in_miami
Photo: @mrsmpd in Rumson, NJ
Photo: @amy.jane13 in the UK
Photo: @liz_reall in NYC
#autumn#beauty#datenight#
fashion
#relax#Saturdaynight#sexystyle
FASHION
Link StickyOctober 1, 2015 itgirlwants Leave a comment
Out with minimalism and in with maximalism when it comes to jewelry this fall. As for metal, gold is now more popular than silver and black enamel is also important. As for shapes, look for pyramids and triangles. Here are some handy ideas on how-to-wear.
(A)
Photo: @baublesociety_jewelry
(B)
Photo: @baublebar
(C)
Photo: @lawrenbagley available here
(D)
Photo: @esther_bbswat
(E)
Photo: @stella&dot
(F)
Photo: @isabelle_bbswat
(G)
Photo: @lofficielturkiye
(H)
Photo: @staci_bbswat
(I)
Photo: @thedoubletakegirls
(J)
Photo: 'Empire' Season 2
(K)
Photo: @styledbykesha
(L)
Photo: @baublebar
(M)
Photo: @Nordstrom
(N)
Photo: @Vogue, Sept. Issue
(O)
Photo: @lightinthebox
#
fashion
#goldarmpartybaublebarbaublesbraceletenameletsyjewelleryjewelrylightintheboxnecklacenordstromstatementstyle
BEAUTY
Link StickySeptember 30, 2015 itgirlwants 6 Comments
When I gave myself permission to buy these beauty staples, I wondered why I had waited so long. Perhaps deep down I viewed them as luxuries or felt I wasn't worth it. Whatever the reason, don't be like me. You work hard and should reward yourself!
(A) Paula's Choice Skin Perfecting 2% BHA Gel Salicylic Acid
I started wearing this nightly and my face feels like silk. Officially, it claims to reduce redness, build collagen, unclog and diminish enlarged pores and exfoliate. I can attest that it does all of these things well without irritation.
(B) Mally's Perfect Prep Eye Gel
I can thank EmilyNoel83 on YouTube for recommending this way back when she was broadcasting the news. It de-puffs your eyes like nobody's business! As soon as my alarm goes off in the a.m., I apply this gel to both upper and lower lids to give it time to dry, then wash it off in the shower. Marvelous and refreshing!
(C) Mason Pearson Hair Brush Handy Bristle B3 Dark Ruby
Several years ago I removed my hair extensions for good, stopped coloring my hair and started using no-heat styling tricks in an effort to have the most healthy hair of my life. To reward myself for sticking to this regimen, I finally bought a Mason Pearson brush, something I'd wanted since childhood. It's fabulous! Eliminates static, enhances shine and creates natural fullness and body without teasing. Is it worth the steep price? Definitely!
(D) 100% Genuine Silk Pillowcase
The very first time I bought a 'silk' pillowcase, I was duped into selecting a polyester fabric instead of the genuine article. Don't be misled. I found this one from lovasilk.com where they carry 100% mulberry silk. Using this prevents the dreaded sheet-wrinkled-face and sharply curtails hair static and split ends.
(E) Philips Sonicare Electric Toothbrush
My skepticism was quickly replaced by buyer satisfaction when I realized this toothbrush does exactly what it promises. Seriously reduces tartar and buildup plus keeps gums healthy.
DISCLAIMER: The foregoing items were all purchased by this writer. The author receives no remuneration in return for recommending these or any other products mentioned on this website. The following links are provided as a courtesy.
If you'd like to purchase any of the items, here are the links. (A) Paula's Choice http://goo.gl/IwCNAL (B) Mally http://goo.gl/mGvCuC (C) Mason Pearson http://goo.gl/B6Moy6 (D) Lovasilk http://goo.gl/zRghYs (E) Sonicare http://goo.gl/qZ83dV
anti-agingbeautybhahairhaircarehygieneMallyMally BeautyMason Pearson BrushPaula BegounPaula's ChoiceskincareSonicare
PLANNERS
Link StickySeptember 27, 2015 itgirlwants Leave a comment
Today I sat down to plan the week ahead but encountered stale-brain and unmotivated lethargy. Because I'm responsible not only for my schedule but also for my husband's, I couldn't afford to stay uninspired for long. Enter these creative planners who helped me get back on track just by looking at their clever works of art.
Photo: @villabeautifful_creates
Gorgeous colors and positive words helped buoy my spirits.
Photo: @paperheartofgold
The creamy luster of the pearls plus golden words and candlelight created peace and banished my pre-planning anxiety.
Photo: @createwithbeth
The graphic design, black-and-white repeat-pattern, frame, generous use of white space and bold colors made me smile.
Photo: @hautepinkfluff
Neon brightness of the Filofax Fluoro Pink always boosts my mood. Juxtapose it against polka dots, plenty of bows and a hot pink tassel and I'm feeling that much happier!
Photo: sheseclectic
Polka dots and bunting plus camel, brown and cream layer beautifully against this planner's gorgeous handwriting.
Who inspires you in the planner community?
#EmilyLey#ErinCondren#inspire#Instagram#kikkik#organize#plan#planner#planneraccessories#planneraddict#plannergeek#plannergirl#planning#PlumPlanner#youtubeFilofax
FASHION
Link StickySeptember 24, 2015 itgirlwants Leave a comment
When we're yearning for Chanel but encountering the reality of steep prices, we might be tempted to try some awesome alternatives. We're not advocating for knock-offs or replicas but for affordable luxuries that achieve polish and panache. Here are some classy options without cashing-in our retirement savings.
CHANEL WATCH
Chanel Premiere Watch 5
Joan Rivers Parisian Watch, .99
CHANEL BLACK QUILTED BAG
Chanel Matelasse Bag, 00
Unbranded Black Quilted Bag, 2
CHANEL BLAZER
Chanel Double-Breasted Blazer, 48
Unbranded Double-Breasted Dress, .38
CHANEL CAP-TOE FLATS
Chanel Cap-Toe Flats for 5
Ann Taylor's Quilted Leather Ballet Flats for
CHANEL GOLD PLATED EARRINGS
Chanel Medallion Earrings, 5
Unbranded Medallion Earrings,
DISCLAIMER: This blog post is not monetized nor does it contain affiliate links. The links are simply provided as a courtesy. No free products or gifts were received in exchange for mentioning the foregoing items.
#black#Chanel#classic#
fashion
#gold#lookforless#navy#outfits#shoppingclassystyle
BEAUTY, FASHION, PLANNERS
Link StickySeptember 23, 2015 itgirlwants 2 Comments
It's okay to be disappointed by some of the ideas you see paraded during Fashion Month.
Photo: Marc Jacobs SS2016 RTW
Doesn't mean you're negative, pessimistic or opinionated. Just indicates you're a critical thinker, not being blindly led.
Photo: Tracy Reese SS2016 RTW
Right now we're in the midst of Milan Fashion Week's Spring/Summer 2016 offerings. When a polished designer wants us to pay for the privilege of looking worse than we do when we awake in the morning, that's where we should draw the line.
Photo: Leanne Marshall SS2016 RTW
Here are the 10 most disenchanting shows so far.
BCBG.
Photo: vogue.com
Nicholas K.
Photo: nowfashion.com
Rachel Comey.
Photo: elle.com
Marc Jacobs.
Photo: glamour.com
Ryan Lo.
Photo: seen.com
Ashley Williams.
Photo: style.com
Marques' Almeida.
Photo: @plaidpanache on Instagram
Tracy Reese.
Photo: @trendfudge on Pinterest
A Detacher.
Photo: @jewelryrecipe
Faustine Steinmetz.
Photo: refinery29.com
#
fashion
#fashionmonth#FashionWeek#ootd#outfits#spring2016faillfwmfwnyfwpfwstylesummer2016
FASHION
Link StickySeptember 21, 2015 itgirlwants Leave a comment
With the Pope making his first visit to the U.S. this week, I wondered how to dress when meeting him. Since I'm a Christian but a non-Catholic, I really had no clue. This is what I found after doing some research.
Princess Madeleine of Sweden meets the Pope
Queen Letitzia of Spain meets Pope Francis
Camilla, Duchess of Cornwall, meets the Pope at The Vatican
Queen Elizabeth of Great Britain meets Pope Francis
First Lady Jacqueline Kennedy meets Pope John in 1962
Sophia, Former Queen of Spain, meets the Pope; photo via @nickverreos
Angelina Jolie meets Pope Francis
Queen Mathilde of Belgium meets Pope Francis
First Lady Nancy Reagan, President Ronald Reagan and the Pope
Queen of Jordan and Pope Francis
First Lady Laura Bush meets Pope Benedict XVI ; photo via @chinadaily.com.cn
First Lady Michelle Obama meets Pope Benedict XVI
Queen Silvia of Sweden meets Pope Francis
Related articles
#2015#autumn#black#fall#
fashion
#white#womensfashionCatholicismclassyPennsylvaniaPhiladelphiaPope FrancisreligionsuitUnited StatesUSAveil
Uncategorized
Link StickySeptember 20, 2015 itgirlwants Leave a comment
Prior to today's Julien Macdonald Spring 2016 show at LFW, I had a bit of time to people-watch.
A few audience members caught my eye not because of who they are but because of how they put themselves together.
Which prompted this thought: we spend the majority of our time preparing or waiting for events to begin, events which are often short-lived or anti-climactic.
Why not flip the script and catch others' attention while we're in down-time?. We owe it to ourselves to star in our own life-shows, whether we're in line at the grocery, meandering in the front yard or waiting for a fashion show to begin.
Here are 5 foolproof techniques to get noticed and be remembered long after you've left the crowd behind.
Wear Red.
Photo: Kate Middleton at Wimbledon, 2015.
Photo: Julie Bishop of Australia meets Kate in Canberra, AU, April, 2014.
Red accessories like hats, bags, scarves and shoes are fail-safe attention-grabbers.
Add Neon to Your Wardrobe.
Here you have a jacket from Holly Fulton's Spring 2016 show.
Holly also featured neon bags in her SS2016 line.
Wear Something Unexpected.
White hair on a young face, such as this audience member, caught my eye in a crowd of otherwise traditional hair colors.
Large, Colorful Spectacles Draw Attention to Your Eyes.
Think Kelly Green.
I'll share additional tips and tricks in future posts, so tune in!
#
fashion
#LondonattentionaudienceAustraliaAustralian governmentAustralian PoliticsBritaincrowdDuchess CatherineDuchess of Cambridgeget noticedGreat BritaingreenJulie BishopJulien MacDonaldKate MiddletonlfwLondon
Fashion
Weekneonready-to-wearredSpring/Summer 2016standoutstyleUK
FASHION
Link StickySeptember 18, 2015 itgirlwants Leave a comment
So you're in London and invited to high tea. What to wear? Never fear, five options are here.
Related articles
#black#fall#
fashion
#FashionWeek#girly#hightea#ideas#outfits#whitelfwstyle
FASHION
Link StickySeptember 18, 2015 itgirlwants Leave a comment
London Fashion Weekend begins now. If you're in need of outfit inspiration for attending the Spring/Summer 2016 shows, here are five looks you may even put together from wardrobe staples already in your closet.
A.
B.
C.
D.
E.
Related articles
#autumn#black#fall#
fashion
#FashionWeek#girly#glam#London#outfitslfwstyle
FASHION
Link StickySeptember 16, 2015 itgirlwants Leave a comment
What is it about the color green that elicits so many compliments when worn in one's outfit? Whether your favorite shade is kelly, mint, teal, hunter or something in between, I urge you to find a way to incorporate it into your capsule wardrobe. Even if you wear green in something as small as a tourmaline or garnet ring, you'll find that total strangers go out of their way to ask you about it. Here are 10 ideas to spur your outfit creativity.
Photo: @nuny
Photo: @leticiarosso
Photo: @moniqueestyle
Photo: @omiga
Photo: @mitzi89
Photo: @omiga
@mitzi89
Photo: @salvina
Photo: Paula Deiro's Secrets
Cached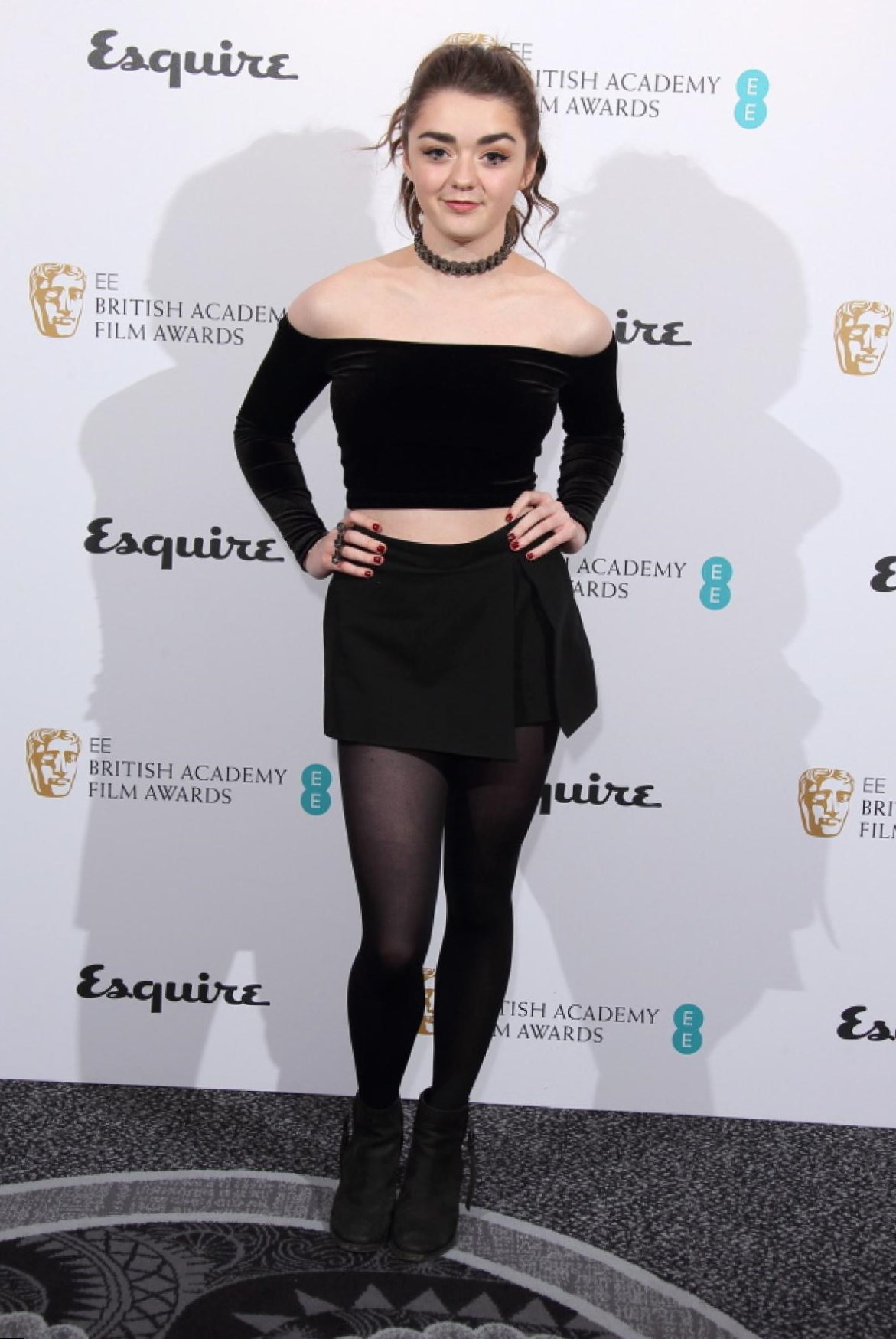 This Is The Line Every Fashion Girl Wants To Wear
What A Girl Wants- Fall Fashion - Leah With Love
10 Things Every Woman Must Own m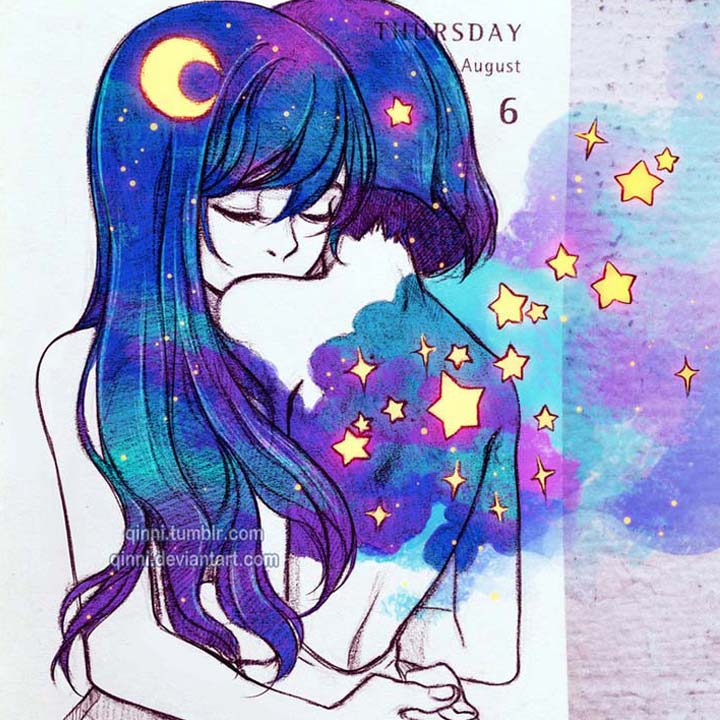 24 Games Like GirlSense (2018) - Games Finder
80 Godey's Full-Color Fashion Plates, : JoAnne