Zero II 60 Fashions Inc
Board of Directors and Committees
Mr. JD Agrawal - Chairman
Mr. JD Agrawal is the key person behind the establishment and growth of the Bombay Rayon Group. He founded the Company in the year 1986 and as a Chairman, has led the Company to greater heights of success with a strategic approach. He has brought innovations in the business. Be it the establishment of the Bombay Rayon brand of fabrics in the local retail market or a unique trend of bi-annual presentation of the Company's collections to the trade. Under his guidance, the Company has gained international recognition. He holds a Bachelor degree in Commerce.
Mr. Aman Agrawal - Executive Vice Chairman
Mr Aman Agrawal has over 20 (twenty) years of experience in the textile industry and has strategically directed the business to newer heights. He has always encouraged innovation, like newer approach to projects, implementation of new technologies and IT system integrations. His challenging and competitive approach has led to establishment of top class manufacturing facilities in weaving, fabric processing, garmenting and value addition and today with the versatility of producing multi fiber textile products regardless of value and volume constraints. His inspiring leadership has brought competitive costs and consistent quality of Company's products. The Company's group reputation of being capable of delivering of any sort of complicated yarn dyed fabric is mainly due to his efforts of building in-house expertise of transforming complex designs from drawing board to shop floor. He holds a Bachelor degree in Commerce and Masters in Business Administration from Australia.
Mr. Prashant Agrawal - Managing Director
Mr. Prashant Agrawal has over 18 (eighteen) years of experience in the textile industry and has been phenomenal in the emergence of the Company as a global brand. Under his leadership, the Company's fabric exports have grown manifold with complete oversees marketing from initiation to delivery. He has strategically led the Company's manufacturing capabilities to a globally renowned label in the international fashion markets. His futurist vision has transformed the Company from a fabrics Company to a fully integrated apparel Company, known for their reliable fabric supply to top labels globally. He holds a Bachelor degree in Chemical and Masters in Chemical Engineering & Petroleum Refining from USA.
Mr. Naseer Ahmed - Joint Vice Chairman
Mr. Naseer Ahmed was the Minister of State for small-scale industries in the State of Karnataka during October 1990 to November 1992. After completing his studies he entered into politics and held various positions in the Congress Party. He has promoted four companies in the textile sector and his group has successfully established a niche in the export market by supplying to top international brands. He holds a Bachelor Degree in Commerce.
Mr. A R Mundra - Executive Director (Finance)
Mr. A R Mundra has over 25 (twenty five) years of experience in the field of finance, commercial and management. His core strength lies in fund procurement, internal controls, organizational systems and strategic planning. He has worked with organizations like Bhansali Engineering Polymers Limited (President), Welspun group of companies (Senior VP-Finance, CS and Chief Executive-Commercial). In the initial years of career, he has worked with Indian Rayon and Industries Limited, Birla group of companies and Gujarat Ambuja Cement Limited in various capacities. He is an associate member of the Institute of Chartered Accountants of India and the Institute of Company Secretaries of India. He also holds membership of the International Institute of Business Management, London. Mr. Mundra has also been awarded 'Samaj Shri' for excellence in management by Indian Institute of Management Executives, Mumbai in 1994.
Mr. Suresh Vishwasrao- Independent Director
Mr. Suresh Vishwasrao is a retired Bank Officer. He has more than 45 (forty five) years of professional experience in the areas of banking regulations, FEMA, loan syndication(s), capital market activities etc. He holds Masters in Arts and also Diploma in Risk Management from New York University. He is also a member of Certified Associated Indian Institute of Bankers.
Mr. M.M. Agrawal – Independent Director
Mr. M.M. Agrawal is a retired Deputy Managing Director of Axis Bank. He has more than 42 (forty two) years of experience in the field of banking, financial management, financial services, private equity funding, corporate governance and corporate social responsibilities. He holds a Bachelor degree in Engineering and is also a member of Certified Associated Indian Institute of Bankers.
Mr. A. Arumugham – Independent Director
Mr. A. Arumugham has over 36 (thirty six) years of experience as a Practicing Chartered Accountants. He has been associated with various large corporate houses providing advises in the field of fund mobilization, mergers, takeovers, accounting, legal compliances etc. He is an associate member of the Institute of Chartered Accountants of India.
Ms. Prachi Deshpande - Whole Time Director
Ms. Prachi has overall 13 years of experience in Secretarial & Legal Matters. She possessed the bachelor's degree in law and is also the Associate Member of Institute of Company Secretaries of India (ICSI). She has worked with the Company for the period of more than 9 years. She was in charge of complete Secretarial and Legal department and was handling relationship with the Bankers & Investors. She was the core team member for raising funds by way of equity & debt by the Company. Additionally she has got an experience of handling litigations in her previous employment.
Mr. John Mathew - Independent Director
Mr. John Mathew has total 28 years of experience in corporate and structured finance, private equity, project finance and credit appraisal, financial modeling, new product development, high yielding cross border LBOs, business development & origination, debt syndication, financial restructuring, infrastructure projects, legal and contractual documentation. At present he is working as an Advisor of Strugence Capital Advisors LLP. His past employment includes, Managing Director & CEO of "CFS Limited", the Investment Banking arm and 100% subsidiary of Central Bank of India & Chief General Manager & Country Head - Corporate Banking, Export-Import Bank of India, managing a portfolio of over US$ 3 billion with over 300 active corporate client relationships. and also hold Directorship in Bombay Rayon Fashions Limited for the period of 2 years since 19th December, 2006 to 28th October, 2009 as a Nominee of Export – Import Bank of India.
Mr. Narayanan Raja - Nominee Director SBI
Mr. Raja has had a career of 37 years with State Bank of India, before retiring as Deputy Managing Director. During his career in SBI, he held several key positions such as Deputy Managing Director & Corporate Development Officer of the Bank in charge of Cadre Management, Recruitment & Promotion, Training & Development etc. Prior to that, he was Chief General Manager of the Bank's Mumbai Circle with a network of over 1000 branches and a balance sheet size of over INR 1,00,000 crores. Other key positions held by him were General Manager, Retail Network in Delhi, Deputy General Manager (Credit) in the Bank's International Division, Asst. General Manager in the Bank's Industrial Finance Branch, Andheri and also Asst. General Manager of Overseas Branch in Mumbai. He also had Overseas Exposure during his 4 year stint at the Bank's Singapore Branch where he handled, Credit & Internal Audit. After his retirement from SBI, he took over as Chief Executive Officer of the Banking Codes and Standards Board of India (BCSBI), a banking consumer protection body set up by RBI. He was with BCSBI for about 4 years. Mr. Raja is an MSC in Physics from Institute of Science & CA IIB from Indian Institute of Bankers.
COMMITTEES OF THE BOARD OF DIRECTORS: COMPOSITION OF COMMITTEES

AUDIT COMMITTEE:
The primary objective of the Audit Committee is to monitor and provide effective supervision of the management's financial reporting process with a view to ensure accurate, timely and proper disclosures and transparency, integrity and quality of financial reporting. The Committee oversees the deployment of funds and the work carried out by management, statutory auditors and internal auditors, in relation to the financial reporting process and the safeguards employed by them. The Committee recommends the appointment and removal of statutory auditors, internal auditors and cost auditors, fixation of their audit fees and monitors their independence and effectiveness of audit process. The Committee also evaluates the risk management systems and vigil mechanism.
NOMINATION & REMUNERATION COMMITTEE (FORMERLY KNOWN AS REMUNERATION COMMITTEE):
The Nomination & Remuneration Committee deals with all elements of appointment, remuneration, service contracts and other terms and conditions of service of the directors, key managerial personnel and senior management. The Committee formulates the criteria for determining the qualifications, experience, positive attributes and independence of director and recommends to the Board a policy relating to the remuneration of the directors, key managerial personnel and senior management. The Committee ensures that remuneration policy of the Company is primarily based on the criteria like performance of the Company, potential, experience and performance of individual personnel and external environment. The Committee also defines the criteria for evaluation of the Board and Board's diversity.
CORPORATE SOCIAL RESPONSIBILITY COMMITTEE:
The purpose of the Corporate Social Responsibility Committee is to formulate and monitor the CSR policy of the Company. The CSR Committee has adopted a policy that intends to:
⇒ Strive for economic development that positively impacts the society at large with minimal resource footprints.
⇒ Be responsible for the Company's actions and encourage a positive impact through its activities on the environment, communities and stakeholders.
The Committee will be overseeing the activities / functioning relating to identifying the areas of CSR activities, programs, execution of initiatives, reporting the progress and making appropriate disclosures as per the policy.
STAKEHOLDERS RELATIONSHIP COMMITTEE (FORMERLY KNOWN AS SHAREHOLDERS / INVESTORS GRIEVANCE COMMITTEE):
The Shareholders' Relationship Committee was constituted to specifically look into the matters relating to investors' grievances such as transfer, transmission, split and consolidation of investors' holding, replacement of lost / mutilated / stolen share certificates, dematerialization of shares, non-receipt of dividend / notices / annual reports and change of addresses, among others. The main object of the Committee is to strengthen investor relations. The Committee also evaluates the performance and service standards of the Registrar and Share Transfer Agent of the Company and also provides continuous guidance to improve the service levels for the investors.

Canadian top garments, textile, clothing, Apparels. - Garments Tech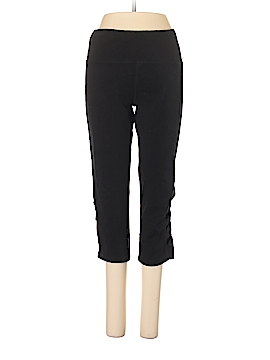 Under Armour 100 Polyester Solid Black Active Pants Size M - 52
Susan Krane - Co-President - Zero II 60 Fashions Inc. LinkedIn
Petite Clothing: Find Great Petite Clothes Kohl s
Bombay Rayon Fashions Ltd
10 Best Fashion Designers Of India Pahal Design